Sponsored by: Penguin Teen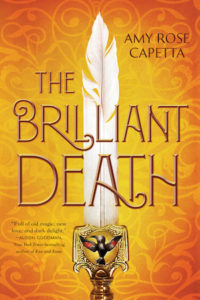 ---
A New Dolly Parton Single For Dumplin' Has Been Released

Being that we're equally excited for the album and the adaptation of Dumplin' coming to Netflix, we had to share that the second single is out! Listen to Girl in the Movies, now available to purchase.
Library Of Congress Poetry Prize Announced
The Library of Congress's 2018 Rebekah Johnson Bobbitt National Prize for Poetry goes to Jorie Graham for her 2017 poetry collection: Fast. You can read more about Graham, the poet and Harvard professor, here.
F. Scott Fitzgerald Adaptation Coming To Hulu
F. Scott Fitzgerald's 1934 novel Tender is the Night is in early development as a limited series at Hulu. While previously adapted in the '60s and '80s it will be interesting to see an adaptation about a psychiatrist who marries a sixteen-year-old with Schizophrenia in our current climate. Or maybe not? Time will tell!