Hello mystery fans! We have made it to November and I have already had my first pecan pie! Hope you're having lovely weather, have a great book, and get to solve a mystery.
---
Today's newsletter is sponsored by our $250 All the Books Barnes and Noble gift card giveaway!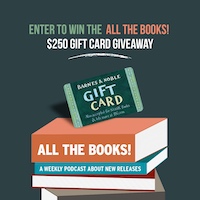 Enter to win a $250 gift card to Barnes and Noble in support of our All the Books! podcast. Click here for more info.
---
From Book Riot And Around The Internet
Rincey and Katie talk news, what they're reading, and upcoming mysteries they're excited about on Read or Dead!
8 of the Best Historical Mysteries
The Best Places To Find Indie Mysteries
10 Supernatural Mystery & Thriller Novels That Are Perfect For Fall
Mystery Novels and Thrillers for Horror Fans
7 Unreliable Books With Narrators Who Love to Keep You Guessing
Adaptations And News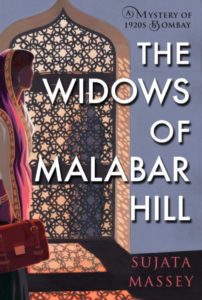 Best Books of 2018 Goodreads Choice Awards are here. Lots of great choices for Best Mystery & Thrillers–super thrilled to see The Widows of Malabar Hill and a few of my favorites from this year!
Curious about who's joining the Veronica Mars revival on Hulu? Here's what is known so far.
Leonardo DiCaprio will star and Martin Scorsese will direct the adaptation of David Grann's true crime Killers of the Flower Moon.
Next on my podcast list is Lethal Lit: A Tig Torres Mystery. Alex Segura & Monica Gallagher wrote the six-part YA mystery podcast that follows Tig Torres, a teen detective, investigating the Lit Killer murders.
True Crime
Remains at Vatican property probed for links to 35-year-old mystery
Sundance Now Partners On Major Scandinavian True Crime Series 'The Oslo Killing'
Death Becomes Us festival brings a true-crime wave to D.C.
'Welcome To Murdertown': Investigation Discovery Orders Small-Town True Crime Doc From Britespark
Kindle Deals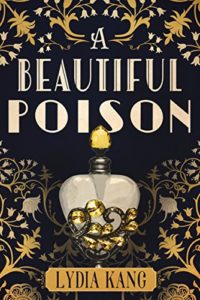 A Beautiful Poison by Lydia Kang is .99 cents and I just bought that so fast! It's historical mystery and she wrote The Impossible Girl which I enjoyed so much so I'm excited!
She Rides Shotgun by Jordan Harper is $1.99! This is one of my favorite crime novels so anytime I see it at a ridiculous price I'm going to put it here. (Review)
Browse all the books recommended in Unusual Suspects previous newsletters on this shelf. And here's an Unusual Suspects Pinterest board.
Until next time, keep investigating! And in the meantime, come talk books with me on Twitter, Instagram, and Litsy–you can find me under Jamie Canaves.
If a mystery fan forwarded this newsletter to you and you'd like your very own you can sign up here.