This edition of Today in Books is sponsored by Duchess by Design by Maya Rodale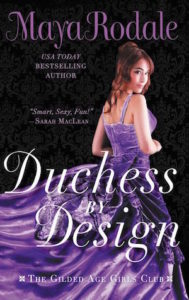 ---
Clueless Is Getting A Remake
Clueless, loosely based on Emma by Jane Austen, will get a remake, which will be produced by Tracy Oliver (Girls Trip) and written by Marquita Robinson (Glow). I may not be a fan of remakes but with that team I'm totally in and excited!
Winners Of The 2018 Kirkus Prizes Announced

It's that time of year when winners and best of lists are everywhere. And today we've got the 2018 Kirkus Prize winners for fiction, nonfiction, and young readers! Congrats!
Drag Queen Story Hour Rocks On!
A group of conservative Christian activists who hoped to stop Drag Queen Story Hour from public libraries in Houston got a ruling from Chief U.S. District Judge Lee H. Rosenthal: "There is no basis to support the requested relief. The application is denied." Rock on Drag Queen Story, rock on!
Remember to enter our giveaway for a custom book stamp for your personal library!