Welcome to another Monday! It wasn't a particularly big news week, but I still want to share a few things with you. And who is dressing up for Halloween? Me, I'm going to be a bookworm. As in, it's just another day for me. (But maybe some day I'll dress up!) Whatever you decide, be sure to enjoy your upcoming week, be kind to yourself as well as others, and remember that I love you and I like you. – xoxo, Liberty
---
Sponsored by Interweave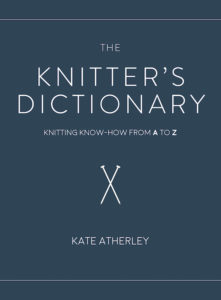 From "alt" to "yrn," knitting patterns have a unique language of abbreviations and knitting techniques. The Knitter's Dictionary is your comprehensive resource to understanding the language of knitting in a quick-reference guide that no knitting bag should be without. For beginner and skilled knitters alike, there's always something new to discover in your next hand knit project. The Knitter's Dictionary puts an expert knitting instructor in the palm of your hands to help you navigate any pattern.
---
OH! And don't forget to enter our giveaway for a custom book stamp for your personal library.
Here's this week's trivia question: Who said, "Don't cry because it's over, smile because it happened." (Answer at the bottom of the newsletter.)
Deals, Reals, and Squeals!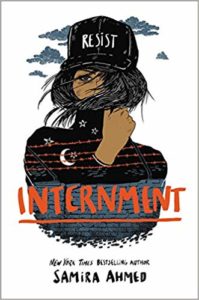 Muslim YA novel Internment by Samria Ahmed is getting the adaptation treatment.
A fan fiction story is being published as the latest novel in the Three-Body Problem world.
Matthew Broderick will star in the Netflix adaptation of the graphic novel Daybreak.
Kickstarter project will publish an undiscovered novel that inspired The Thing.
Jonathan Strange & Mr Norrell to become a board game.
Rio filmmaker Carlos Saldanha to direct The Phantom Tollbooth.
Leonardo DiCaprio and Martin Scorsese to reteam on Killers of the Flower Moon adaptation.
Elizabeth Strout announced a forthcoming book featuring Olive Kitteridge.
Sneak Peeks
Here's the first official image of Jennifer Aniston from the adaptation of Dumplin'. (The book also got a new tie-in cover.)
Cover Reveals
Here's the first look at the cover of Never-Contented Things by Sarah Porter. (Tor Teen, March 19, 2019)
Queer Eye star Tan France revealed the cover of his first book, Naturally Tan. (St. Martin's Press, May 14, 2019)
And the cover reveal of Storm Blown by Nick Courage (Delacorte Books for Young Readers, July 16, 2019)
Book Riot Recommends 
At Book Riot, I work on the New Books! email, the All the Books! podcast about new releases, and the Book Riot Insiders New Release Index. I am very fortunate to get to read a lot of upcoming titles, and learn about a lot of upcoming titles, and I'm delighted to share a couple with you each week so you can add them to your TBR!
Loved, loved, loved: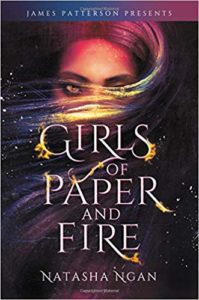 Girls of Paper and Fire by Natasha Ngan
Lei is a member of the Paper caste, the lowest and most persecuted class of people in Ikhara. She lives with her father, her mother taken many years before by guards, never to be seen again. But then Lei herself is taken and brought before the king, to be groomed as one of the king's consorts. But Lei isn't about to let tradition dictate her life. And when she falls in love, she gets wrapped up in a dangerous plot of justice and revenge.
Excited to read: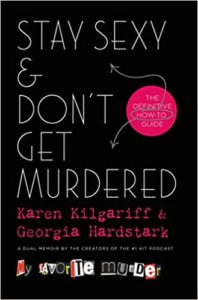 Stay Sexy & Don't Get Murdered: The Definitive How-To Guide by Karen Kilgariff, Georgia Hardstark
From the hosts of the wildly popular My Favorite Murder podcast. I love listening to this show, especially while I'm at acupuncture. It makes me giggle to know I'm sitting in a dark room with strangers while two women dish on serial killers.
What I'm reading this week.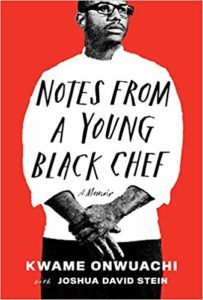 Notes from a Young Black Chef: A Memoir by Kwame Onwuachi and Joshua David Stein
Frost by Marianna Baer
The Other Americans by Laila Lalami
Splendors and Glooms by Laura Amy Schlitz
An Unexplained Death: The True Story of a Body at the Belvedere by Mikita Brottman
And this is funny.
You won't be-leaf your eyes. (Sorry not sorry.)
Trivia answer: Dr. Seuss.