This edition of Today in Books is sponsored by The Kingfisher Secret from McClelland & Stewart.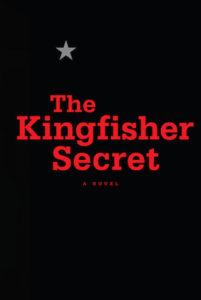 ---
Really Cool Free iOS App Plays Perfect Sound Effects While You Read
Your iPhone, iPad or connected speakers play sound effects or music as you read allowed using voice recognition technology. Okay, so this is perfect for when you're reading to kids, but also I'm gonna start reading everything out loud. My dog's gonna be so confused!
Shortlist For TS Elliot Prize Announced
The prize, which celebrates the best poetry published around the world this year, awards one poet £25,000 and each shortlisted poet £1,500. And not surprising considering the state of the world this years shortlist is "intensely political." Check them out!
The Hypnotist's Love Story Lands At ABC
Heather Graham, who will star in and produce, sold the adaptation rights to Liane Moriarty's novel The Hypnotist's Love Story. More Moriarty TV series in the world works for us.
And don't forget to enter our giveaway for a custom book stamp to make your personal library books feel special.