Hi mystery fans! Hope you get to relax this weekend and read a good book! Or solve a great mystery!
---
Sponsored by Easy Prey by Catherine Lo, from Amulet Books and PiqueBeyond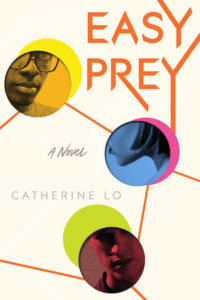 Only three students had access to a teacher's racy photos before they went viral. There's Mouse, a brainy overachiever so desperate to get into MIT that he would do almost anything, legal or not. There's Drew, the star athlete with a history of passing private photos around. And there's Jenna, a good girl turned rebel after her own pictures made the rounds last year. All three deny leaking the photos, but someone has to take the fall.
---
From Book Riot And Around The Internet
Rincey and Katie are back with a new Read or Dead with news, new releases, and a couple books for Hispanic Heritage Month!
Alice and Kim did a True Crime bonanza episode of For Real!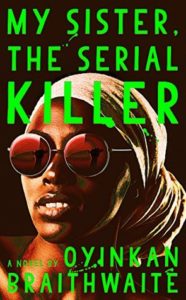 My Sister, the Serial Killer by Oyinkan Braithwaite is the #1 November 2018 LibraryReads pick! Check out the rest of the list.
Straight White Male Writers and Mid-Range Jumpers
Cover Face-Off: Need to Know by Karen Cleveland
The Orchid Thief author Susan Orlean's Library-Themed Reading Recommendations
12 of our favorite thriller writers on what you need to read this season
For Your Consideration: Dev Patel as James Bond (Has my vote!)
Giveaway: And don't forget to enter our giveaway for a custom book stamp for your personal library!
Adaptations And News
Next fall we get a romantic murder-mystery series set in 19th century New Orleans by Renée Ahdieh and yes, please, thank you!
Here's more info about Tiffany D Jackson's upcoming Let Me Hear A Rhyme plus an excerpt! I loved Allegedly and Monday's Not Coming so I'm really looking forward to this one.
True Crime
This Amazing True-Crime Story Involves Bees, Thieves, and Almonds
"Last Seen" Surpasses 1 Million Downloads In Less Than Three Weeks
'The Library Book' By Susan Orlean Is Both A Riveting True Crime Exploration And A Love Letter To Libraries
Kindle Deals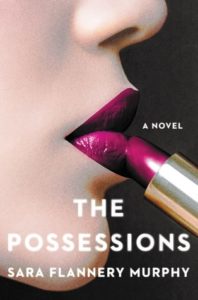 The Possessions by Sara Flannery Murphy is $1.99 and perfect for fans of thrillers that want a little weird/creepy thrown in the mix! (Review) (Sorry, I don't remember trigger warnings.)
Mycroft Holmes by Kareem Abdul-Jabbar, Anna Waterhouse is $1.99!!
My Weekend Reading Will Be
I just got my hands on Sandhya Menon's upcoming There's Something About Sweetie (that scream that cracked the earth was me getting this rom-com galley). And I can't put down The Lies We Told by Camilla Way and Liane Moriarty's upcoming Nine Perfect Strangers. Basically, I'm putting a Do Not Disturb sign up this weekend so I can just read!
Browse all the books recommended in Unusual Suspects previous newsletters on this shelf. And here's an Unusual Suspects Pinterest board.
Until next time, keep investigating! And in the meantime, come talk books with me on Twitter, Instagram, and Litsy–you can find me under Jamie Canaves.
If a mystery fan forwarded this newsletter to you and you'd like your very own you can sign up here.