Today's Riot Rundown is sponsored by Park Row Books and EVERGREEN TIDINGS FROM THE BAUMGARTNERS by Gretchen Anthony.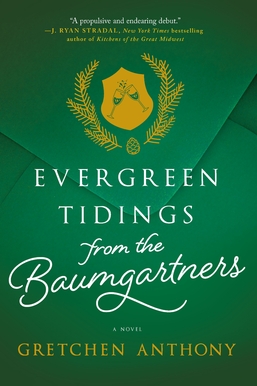 A formidable matriarch goes to wild efforts to wrest back control of her family in this sidesplitting dramedy set in the Midwest—perfect for fans of This is Where I Leave You and The People We Hate at the Wedding.
Delightful, surprising, and full of heart, Gretchen Anthony's Evergreen Tidings from the Baumgartners brings to life a sparkling cast of characters whose struggle to understand one another illuminates the unbreakable bonds of family, no matter how dysfunctional they can get.