Oh y'all, the things that have happened this week.
---
Sponsored by Harlequin DARE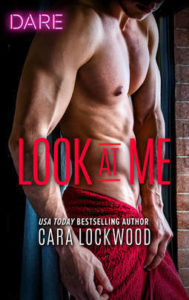 "Want to do more than watch?" Chloe Park only meant to peek at him. Lean, hard and tattooed, Jackson Drake is hotness incarnate—and she can see right into his living room! Her sexy spectating drives them both near insane with lust. And with every wicked line they cross, Chloe falls harder for the bad boy next door…
---
New and Useful Links
Maya Rodale has been busy, what with her appearance on The Great American Read and her NPR feature on great reads for October.
Have you read any of these spooky romances?
The number of self-published books made it over one million last year, and the number keeps growing.
If you didn't already know, these four chicas are awesome.
KJ Charles had feelings about HEAs. Well, more feelings.
Sandhya Menon is writing an adult romcom! Who's excited?
And also (since I can't do one of these without mentioning Alyssa Cole) MORE ROYALS!
Deals!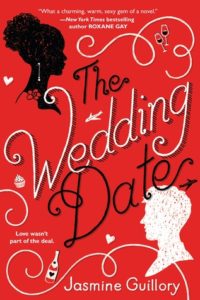 Last I checked, The Wedding Date was 1.99. If you've been waiting to read it, we're close enough to The Proposal to get started, I think!
The Girl With The Make-Believe Husband by Julia Quinn is 2.99 right now! I have been enjoying this Bridgertons prequel series.
Looking to start a new m/m romantic suspense series? Layla Reyne's Single Malt is 1.99 right now.
Over on Book Riot
In case you missed it, I wrote about queer women in mixed-gender romance for National Coming Out Day.
Marry, Date, Dump, and get a recommendation!
Are you ready to make your TBR explode?
And of course, we're only halfway through the month; have you entered your name for the giveaway?
Recs!
This week's feature creature is The Monster! Of course, it's kind of hard to do the monster in a romance that isn't a shifter, but this one was done pretty well, even if I could have seriously used more story. Thus is life with novellas, though.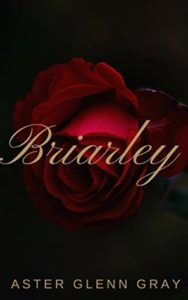 Briarley
Aster Glenn Gray
What's the biggest issue lots of people have with the Beauty and the Beast story? I mean sure, the one that baffles the most people is "how the hell do people not know about that castle down the road" which is valid and also addressed in this version. But there's also the whole Stockholm Syndrome thing. Full disclosure: kidnapping is usually one of my hard limits in romance, but I am a total sucker for a Beauty and the Beast story.
Well, this one is for those who are like "no, thanks" when it comes to the original story based on the whole wrongful imprisonment thing. It takes your Stockholm Syndrome and says, what if that was never an issue? What if, say, instead of taking the misbegotten rose to his daughter, a war nurse, her father decides to stick around and help the Beast find love. Surely he could come to love his servants? How about a puppy? Why had the girls they'd invited before not worked for him?
Why, indeed?
As I mentioned before, this book is way too short. Something…something…could have been more developed, but I can't place my finger on it. Maybe I just wanted a full novel and the novella was just this side of completely satisfying.
What are your favorite non-shifter BatB-themed romances?
New and Upcoming Releases
Band Sinister by KJ Charles
At Long Last by Brenda Jackson
One Day in December by Josie Silver
How the Dukes Stole Christmas by Sarah MacLean et al
Lattes of Love by ML Spann (October 23)
As usual, catch me on Twitter @jessisreading or Instagram @jess_is_reading, or send me an email at jessica@riotnewmedia.com if you've got feedback or just want to say hi!