This edition of Today in Books is sponsored by Libby, the one-tap reading app from your library and OverDrive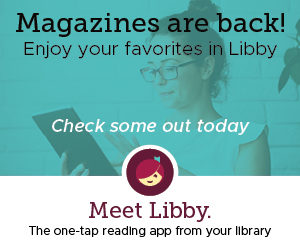 ---
The Man Booker Prize Was Announced!
Congratulations to Anna Burns, the first Northern Irish author to win, for her novel Milkman.The judges were unanimous in their choice: "None of us has ever read anything like this before," said Appiah, announcing the win at a dinner at the Guildhall in London. "Anna Burns's utterly distinctive voice challenges conventional thinking and form in surprising and immersive prose. It is a story of brutality, sexual encroachment and resistance threaded with mordant humour."
Exactly How Popular Was To All The Boys I've Loved Before?
According to Netflix 80 million subscribers watched its "Summer of Love" rom-coms over the past few months. And the adaptation of Jenny Han's novel was one of the "most viewed original films ever with strong repeat viewing." Yeah it was! If Netflix is taking notes and wants some more gigantic rom-com hits may I please introduce Sandhya Menon and Jasmine Guillory. You make the adaptations, we'll bring the popcorn!
And In Book Resurrection News
V.E. Schwab's debut novel The Near Witch will no longer be out of print! The part love story, part fairy tale, is being reissued by Titan Books with an introduction by Schwab on March 12, 2019.
And don't forget to enter our giveaway for a custom book stamp to make your personal library books feel special.