This edition of Today in Books is sponsored by In the Night Wood by Dale Bailey, published by Houghton Mifflin Harcourt (HMH).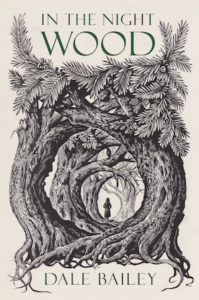 ---
Ryan Coogler Officially Back For Black Panther Sequel
He's signed the contract so it's official: Ryan Coogler will write and direct the sequel! And that's really all the news we've got so far for the sequel, and that's all I need–who do I give my money to?!
BBC Sherlock's Creative Team Is Bringing Us Dracula
Fangs out, popcorn ready, we're getting a new Dracula adaptation! Mark Gatiss and Steven Moffat are adapting Dracula for the BBC into three 90-minute episodes, and Netflix will stream the show in most countries outside the UK. "There have always been stories about great evil. What's special about Dracula is that Bram Stoker gave evil its own hero."
Little Miss Flint Is Putting More Books In Flint Kids' Hands
And you can help Mari Copeny, the child activist who's always helping her community, by helping her get more copies of books like The Hate U Give and Modern HERStory into the hands of local Flint, Michigan kids. And here's the excellent book list Amazon wishlist for Flint Kid's Read.
Don't forget to enter our giveaway for a custom book stamp to make your personal library books feel special.