This edition of Today in Books is sponsored by The Boneless Mercies by April Genevieve Tucholke.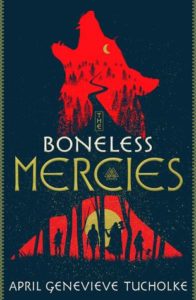 ---
Jay-Z Is Adapting A YA Novel For TV
Malorie Blackman's Noughts & Crosses is being adapted into a TV series by Jay-Z's entertainment company Roc Nation. The novel is set in an alternative world where "the dark-skinned ruling class of the Crosses looks down on the white Noughts." The BBC is creating the show and Roc Nation will be creating the soundtrack. So it already sounds top-notch!
The Winners Of The 2018 MacArthur 'Genius' Grants
Are in and it include poets, playwrights, and authors who have, "shown creativity, potential for future achievements — and the likelihood that $625,000, meted out over five years, will help them complete their grand designs." Congrats to Natalie Diaz, John Keene, Kelly Link, Dominique Morisseau, and all the new "geniuses!"
And In Polarizing Book News
An art installation in Ann Arbor, Michigan will cover a portion of Liberty Street with 10,000 books that guests are welcome to walk on or take home. The University of Michigan's Institute for the Humanities teamed up with Luzinterruptus, an anonymous Spain-based art collective, to create the one-night installation. Fingers crossed it doesn't rain on October 23!
Don't forget to enter our giveaway for a custom book stamp for your personal library stamping needs!