Today's Riot Rundown is sponsored by After the Fire by Will Hill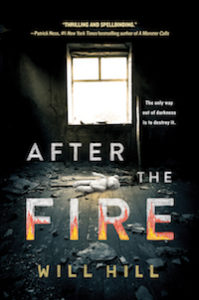 Father John controls everything inside The Fence. And Father John likes rules. Especially about never talking to Outsiders. Because Father John knows the truth. He knows what is right, and what is wrong. He knows what is coming.
Moonbeam is starting to doubt, though. She's starting to see the lies behind Father John's words. When a fire engulfs life as she knew it, Moonbeam is forced outside The Fence into a world she does not recognize.
Alternating between Moonbeam's life before the fire, and her time spent in a government-sanctioned facility afterward, After the Fire is a fascinating look at life inside a cult and its harrowing effects on survivors.