Hello mystery fans! This week I thought I'd talk about the mystery books I plan on reading this month which have a scary or horror element because *checks calendar* yup, it's October! (Brujas unite!) For readers who are nope-nopeing me when it comes to scares/horror don't worry at the bottom are a BUNCH of this week's great new releases for you! And for readers who want more scary/horror here was last year's list.
---
Sponsored by CHRISTMAS CAKE MURDER by Joanne Fluke.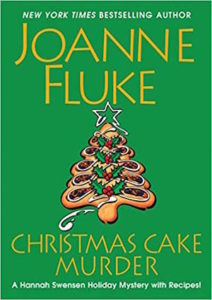 Queen of culinary mystery Joanne Fluke cooks up the most delicious gift of all: a recipe-filled holiday prequel to her beloved Hannah Swensen Mystery series! It's a Christmas season many years ago, and Hannah Swensen is preparing to open The Cookie Jar and move out of her mother's house. At the top of her wish list is becoming the go-to baker in Lake Eden, Minnesota. But when Hannah also agrees to help recreate a spectacular Christmas Ball from the past in honor of an elderly local in hospice care, she finds out that revisiting holiday memories can be murder…
---
*I obviously can't know the trigger warnings but the ones I've listed are based on what I read in the summary.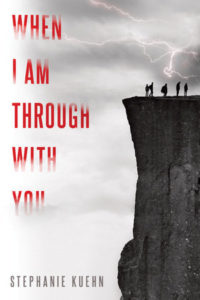 When I Am Through with You by Stephanie Kuehn: "This isn't meant to be a confession. Not in any spiritual sense of the word. Yes, I'm in jail at the moment. I imagine I'll be here for a long time, considering. But I'm not writing this down for absolution and I'm not seeking forgiveness, not even from myself. Because I'm not sorry for what I did to Rose. I'm just not. Not for any of it." –Well, clearly I have to read this because excuse me?! Plus, Kelly wrote that the novel has great connections with Tessa Sharpe's Far From You, which is a novel I LOVED.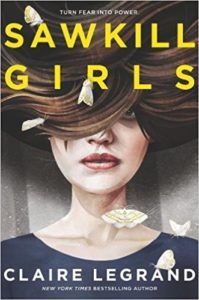 Sawkill Girls by Claire Legrand: I'm currently reading this one and it has an underlying creepy factor, is really atmospheric, and follows three very different girls in a place where girls have been disappearing for decades! I picked this one up because the cover reminded me of Shannon Bonatakis' art and am really glad I did because it's getting me into the mood for this month!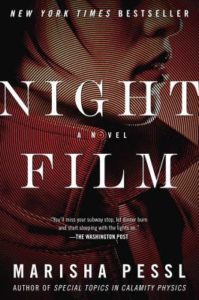 Night Film by Marisha Pessl: (TW: suicide) I recently read, and really enjoyed, Pessl's Neverworld Wake and since I was already planning on reading her back catalog this thriller/horror novel was clearly the perfect choice. The novel even starts in October: On a damp October night, 24-year-old Ashley Cordova is found dead in an abandoned warehouse in lower Manhattan. Though her death is ruled a suicide, veteran investigative journalist Scott McGrath suspects otherwise. And there's a reclusive cult-horror film director–I'm so excited to read this!
I Remember You by Yrsa Sigurðardóttir, Philip Roughton (Translator): (TW suicide) A mystery set in Iceland with a potential haunted house? Yes, please, give me now! Seriously, that's all I need–and want to know–to know I need to read this. But if you need to hear more here's Liberty on why it's amazing and scary–and also that entire list is awesome!
Recent Releases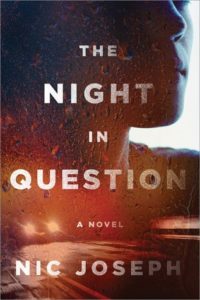 The Night In Question by Nic Joseph (I'm a fan of Joseph's, so I was anticipating this one and it totally delivered! A murder mystery that really questions where is the line, if one exists, that separates us between being a good and bad person.)
And Fire Came Down (Caleb Zelic #2) by Emma Viskic (I am a huge fan of Australian crime, and this is a great series starring PI Caleb Zelic who is deaf. This one picks up right where the last one left off so read Resurrection Bay first–Review)
The Antiquities Hunter (A Gina Myoko Mystery #1) by Maya Kaathryn Bohnhoff (Currently Reading: A quirky, and interesting PI mystery I'm really enjoying that is set in San Francisco and revolves around the black market of antiquities.)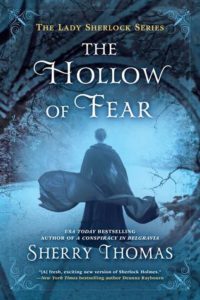 The Hollow of Fear (Lady Sherlock #3) by Sherry Thomas (Is everyone collectively muppet arming with me because you know this gender bent Sherlock Holmes is one of my favorite series! I'm currently reading–because I want it to last forever–and, this time, Charlotte goes undercover to clear her friend's name!)
The Pint of No Return (A Sloan Krause Mystery #2) by Ellie Alexander (Cozy mystery)
Murder on Millionaires' Row by Erin Lindsey (Historical mystery set in Gilded Age Manhattan.)
The Silent Death (Gereon Rath #2) by Volker Kutscher, Niall Sellar (Translator) (Historical crime set in 1930's Berlin.)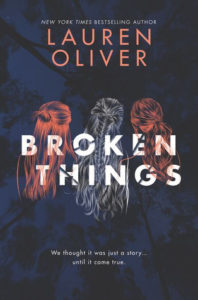 Broken Things by Lauren Oliver (Currently reading and can't put down: Two girls suspected of killing their friend in the woods–but didn't–are forced back together on the 5th year anniversary to finally confront what actually did happen.)
The Way of All Flesh by Ambrose Parry (Historical mystery set in 19th century Edinburgh.)
Murder, She Wrote: A Date with Murder by Jessica Fletcher, Donald Bain (If you miss the TV show there are books!)
The Ghost and the Bogus Bestseller (Haunted Bookshop Mystery #6) by Cleo Coyle, Alice Kimberly (Paranormal mystery.)
City of Lies (Counterfeit Lady #1) by Victoria Thompson (Historical mystery romance set in 1920's D.C.)
AND here's an awesome giveaway for a custom bookplate stamp! Stamp all your books as yours!
Browse all the books recommended in Unusual Suspects previous newsletters on this shelf. And here's an Unusual Suspects Pinterest board.
Until next time, keep investigating! And in the meantime, come talk books with me on Twitter, Instagram, and Litsy–you can find me under Jamie Canaves.
If a mystery fan forwarded this newsletter to you and you'd like your very own you can sign up here.