This edition of Today in Books is sponsored by Epic Reads.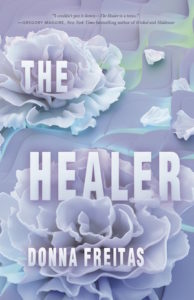 ---
Mara Wilson On Sharing Her Life With Matilda
For those who grew up loving Matilda Wormwood, you probably associate her with Mara Wilson, the actress who played her in the excellent film adaptation. For Matilda's 30th anniversary, Wilson wrote about sharing her life with a beloved character and who Matilda would have grown up to be. Maybe grab a tissue.
R.L Stine Has A New Graphic Novel Series!
Master of giving goosebumps, R.L Stine will be offering spooks through a new comic book. And today in trivia I didn't know: before he wrote the Goosebumps books he was a comic book creator. Guess this is full circle for him. Check out his original graphic novel series, Just Beyond, for Boom! Studios– Goosebumps fans should enjoy the cover!
Spider-Man: Into the Spider-Verse New Trailer!
Need something purdy to watch today to help you escape *waves at everything*? Here's the 2nd trailer for the upcoming animated Spider-Man starring Miles Morales. It'll be in theaters on December 14th and till then we'll just be watching this on a loop and eating all the popcorn!
And if you've always fancied having a custom bookplate stamp have we got a giveaway for you!