Hi Kid Lit fans,
I am super excited today because Kate DiCamillo is with us, sharing about her newest book Louisiana's Way Home! This is a companion book to National Book Award finalist Raymie Nightingale. It tells the story of Louisiana Elefante, one of the Three Rancheros from Raymie Nightingale. This book took the number one spot on the Children's Fall Indie's Next list (voted on by indie booksellers) and received multiple starred reviews. I was thrilled to interview her about her new book, writing, and what she's reading.
---
Sponsored by Graphix, an imprint of Scholastic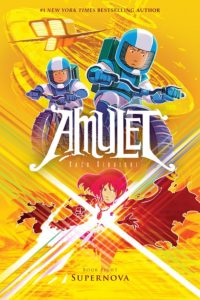 Emily has lost control of her Amulet and is imprisoned in the Void, where she must find a way to escape the influence of the Voice. Meanwhile, Emily's brother, Navin, travels to Lighthouse One, a space station where the Resistance is preparing to battle the approaching Shadow forces that would drain planet Alledia of all its resources. Emily and Navin must be smarter and stronger than ever to ensure Alledia's survival.
---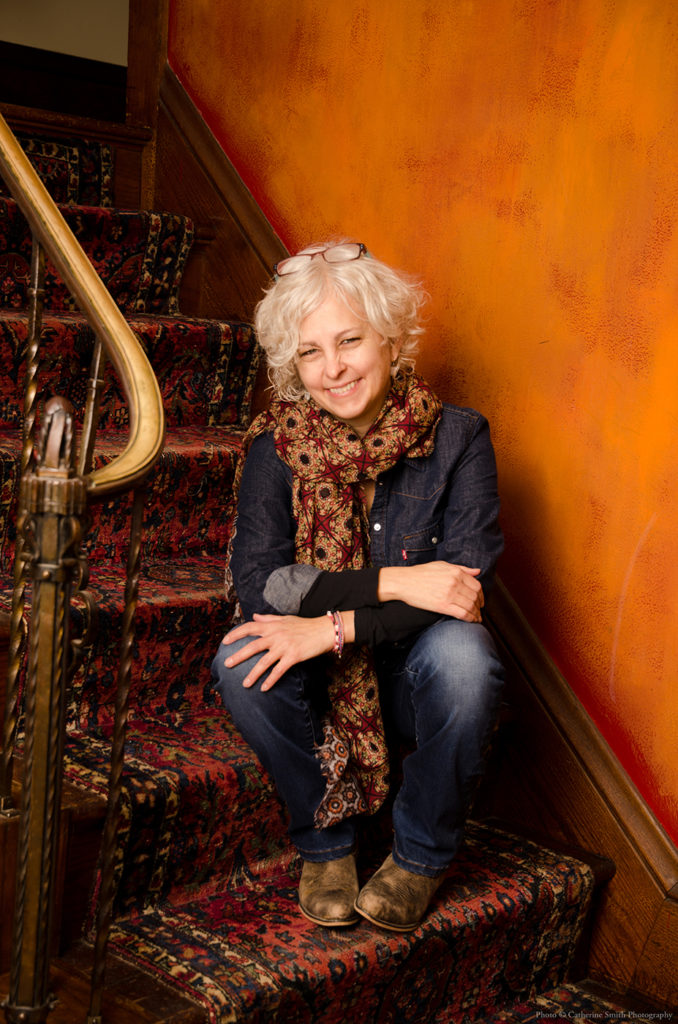 Karina Yan Glaser: I absolutely loved Louisiana's Way Home. This is the first time you have revisited a human character from a world you created in a previous novel. I have heard you say that Louisiana's voice was so strong and persistent that you gave in and wrote her story. Did you already know where her story was heading from the beginning, or did that develop as you began writing?
Kate DiCamillo: Oh, I am so, so happy that you liked Louisiana's story. So. Yes . . . the voice that would not go away . . . that's Louisiana. And I didn't know anything about what was going to happen. I was just as surprised as Louisiana was as it all unfolded.
KYG: Louisiana's Granny is a very complex character. Can you tell us how she came about?
KD: Granny is certainly complicated. And I don't know where she came from. I mean she showed up in Raymie's story and I was like: oh boy, here's a character. And then, in this story, I was surprised, and moved, to learn more about her. I came to understand her better, and like Louisiana, I came to forgive her.
KYG: I've heard you say that you write around eight drafts of each book. How many drafts did you write for Louisiana's Way Home?
KD: I think it was 7 (emotionally wrenching) drafts this time. It was a hard book to write because of what happens, but it was also an easy book to write because Louisiana's voice (and Louisiana herself) is so strong.
KYG: Any chance you'll write Beverly Tapinski's story next?
KD: Beverly is a constant presence. I think she is waiting (a little cynically (as in: let's see if Kate is going to come through on this)) for me to tell her story, too.
KYG: I love the cover art. After only seeing Louisiana from the back in the paperback edition of Raymie Nightingale, I was thrilled to see a detailed profile of Louisiana's face in Louisiana's Way Home. Could you tell us how the cover came to be?
KD: That cover! It makes my heart stop; it is so beautiful and right. It captures Louisiana's determination, her fragility, her spirit. And I think that is what Candlewick was searching for.
KYG: What are you working on now?
KD: I am working on a novel. And a few shorter things.
KYG: Have you read any middle grade books recently you would like to recommend?
KD: I loved Rita Williams-Garcia's Clayton Byrd Goes Underground and Meg Medina's Merci Suarez Changes Gears. Also, M.T. Anderson's brilliant, funny, moving The Assassination of Brangwain Spurge.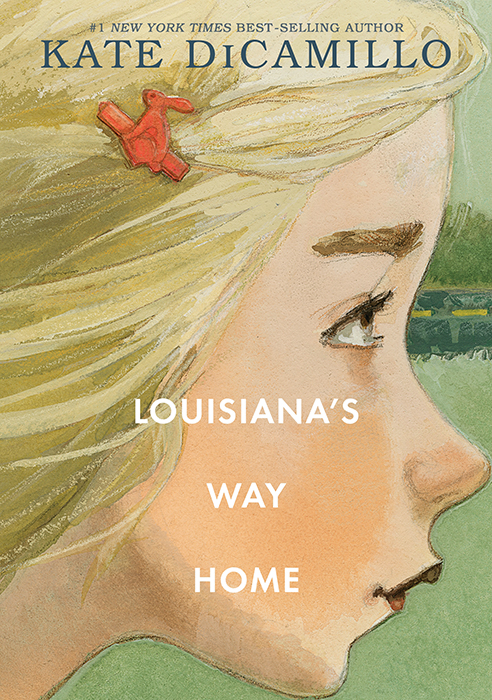 Louisiana's Way Home will be released by Candlewick Press this Tuesday, October 2nd!
Many thanks to Kate for taking some time to chat with us!
Around the web…
Top Ten Challenged Books of 2017, via Publisher's Weekly
30 Children's Books about Diversity that Celebrate Differences, via Book Riot
I would love to know what you are reading this week! Find me on Twitter at @KarinaYanGlaser, on Instagram at @KarinaIsReadingAndWriting, or email me at karina@bookriot.com.
Until next time!
Karina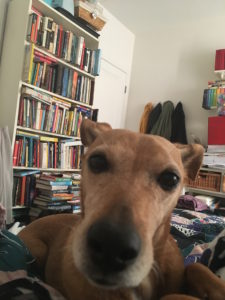 *If this e-mail was forwarded to you, follow this link to subscribe to "The Kids Are All Right" newsletter and other fabulous Book Riot newsletters for your own customized e-mail delivery. Thank you!*