Hi mystery fans!
---
Sponsored by The 7 ½ Deaths of Evelyn Hardcastle by Stuart Turton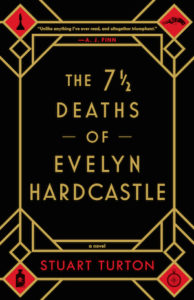 The most inventive debut of 2018, this clever, mind-bending murder mystery will leave readers guessing until the very last page.
One of Stylist Magazine's 20 Must-Read Books of 2018
One of Harper's Bazaar's 10 Must-Read Books of 2018
One of Marie Claire, Australia's 10 Books You Absolutely Have to Read in 2018
At a gala party thrown by her parents, Evelyn Hardcastle will be killed. Again. She's been murdered hundreds of times, and each day, Aiden Bishop is too late to save her. Doomed to repeat the same day over and over, Aiden's only escape is to solve Evelyn Hardcastle's murder. However nothing and no one are quite what they seem.
---
From Book Riot And Around The Internet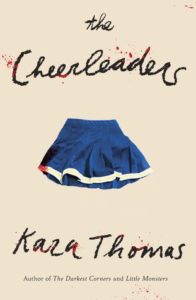 'The Cheerleaders' Author Kara Thomas Was Inspired By A Real Crime — And The Story Sounds Too Unsettling To Be True
Rincey and Katie talk historical mysteries, what they're reading, and new releases on the latest Read or Dead.
Paula Hawkins (The Girl On the Train) chatted with the The Gaurdian: "I feel guilty about rereading books because there are so many unread ones to get to. But that doesn't stop me doing it – I return to the novels of Pat Barker and Atkinson time and time again."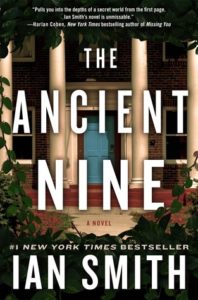 Read an excerpt of The Ancient Nine by Ian K. Smith
Read an excerpt of Lethal White by Robert Galbraith (the pseudonym of JK Rowling) 
6 Reasons Andrew Shaffer's Hope Never Dies Is the Perfect Buddy Comedy
8 Great Murder Mysteries You Should Read!
News That Made Me SQUEAL!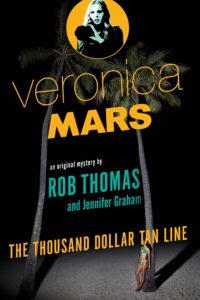 Dear Veronica Mars fans, not only are all seasons of the show going to be on Hulu next year BUT there's going to be NEEEEEEW Veronica Mars. Here's Kristen Bell's announcement. And a reminder if you haven't read the two books yet, they're perfect snacks to hold you over: The Thousand Dollar Tan Line and Mr. Kiss and Tell.
Watch Now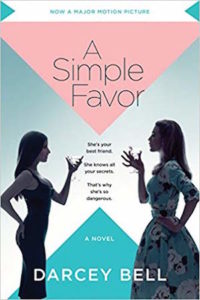 Currently In Theaters: A Simple Favor (adapted from Darcey Bell's novel) starring Henry Golding, Anna Kendrick, Blake Lively and directed by Paul Feig (Spy, Bridesmaids, Ghostbusters). A Neo-Noir thriller filled with twists that follows Stephanie (Kendrick) a vlogging mom who sets out to find her missing new friend (Lively). Watch the trailer.
True Crime
Novelist who wrote about 'How to Murder Your Husband' charged with murdering her husband
9 Historical True Crime Books That Will Show You The Creepier Side Of History
A+E Networks UK is exploring more true crimes with its latest British origination – a series that looks at what killers do after their crimes, fronted by Life on Mars and Outcast star Philip Glenister.
Kindle Deals
The Impossible Girl by Lydia Kang which published this week and is a great historical mystery (Review!) is only $4.99 and that's ridiculous go get it!
The entire Israeli detective Avraham Avraham series by D.A. Mishani is on sale! This series is perfect for fans of procedurals that are character driven and focus on human behavior. Plus, I think it's one of the only Israeli crime series which the main character discusses: The Missing File is $1.99; A Possibility of Violence is $3.99; The Man Who Wanted to Know Everything is $3.99 (I don't remember trigger warnings but I want to say TW rape and child abuse/pedophilia.)
On Hoopla!
Hoopla is a fantastic app that many libraries use, which has no holds, and everyone is picking from the same catalog regardless of your library. I've noticed they have a GREAT selection of recent crime audiobooks so I'll highlight a couple every week.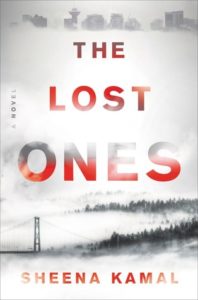 If you're looking for a really good thriller: The Lost Ones by Sheena Kamal (Review) (TW rape)
If you want a JUST RELEASED page-turner: Cross Her Heart by Sarah Pinborough (Review) (TW child murder/ domestic abuse/ child abuse/ molestation)
Browse all the books recommended in Unusual Suspects previous newsletters on this shelf. And here's an Unusual Suspects Pinterest board.
Until next time, keep investigating! And in the meantime, come talk books with me on Twitter, Instagram, and Litsy–you can find me under Jamie Canaves.
If a mystery fan forwarded this newsletter to you and you'd like your very own you can sign up here.