Hi Kid Lit fans,
I am so excited about today's newsletter! Here at Book Riot, we are huge fans of Meg Medina and are so happy for her new middle grade book, Merci Suárez Changes Gears. This book was an Indie's Next pick and has received multiple starred reviews. I was thrilled to interview her about her new book, writing, and what she's reading.
---
Sponsored by Graphix, an imprint of Scholastic
Mr. Wolf has just started teaching at Hazelwood Elementary. He wants the first day of school to go well, but he's got his hands full with his new class. Some of his students include: Margot, who is new in town and is trying to make friends. Sampson, who brought something special to school for show-and-tell. Aziza, who just wants everyone to be quiet and do their work. And Penny, who is VERY sleepy because she has a new baby brother at home, goes missing! This delightful new series captures the everyday — and unexpected — ups and downs of a fourth-grade classroom.
---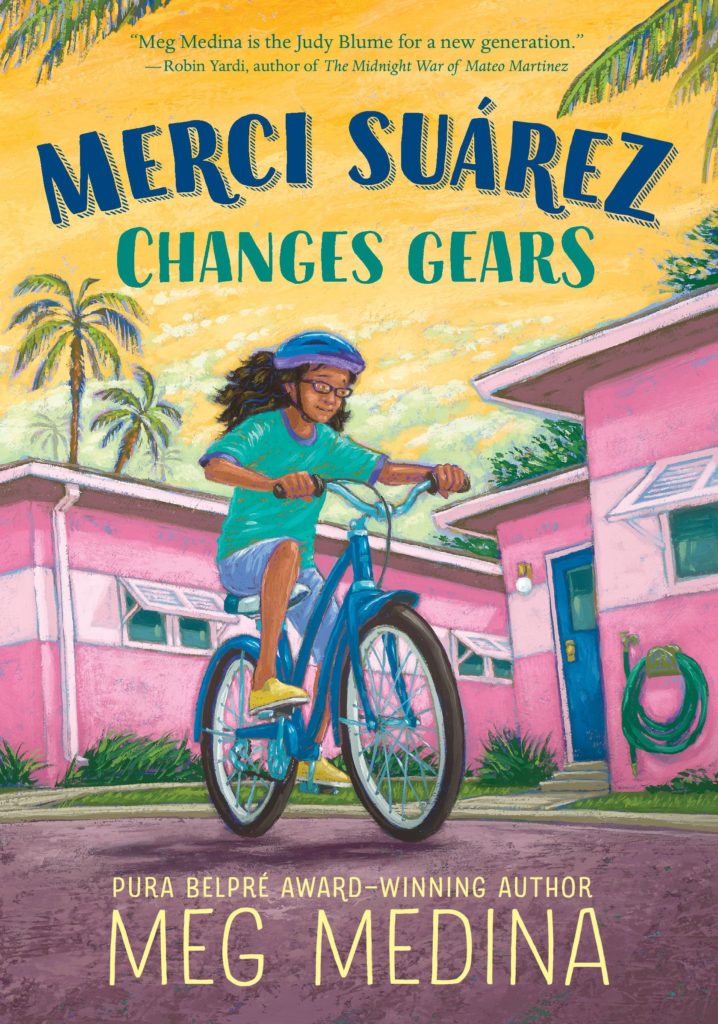 Karina Yan Glaser: In Merci Suárez Changes Gears, you write about an intergenerational Latino family who lives in Las Casitas, a set of three pink flat-top houses on Sixth Street. Did you always know that you wanted to have that particular layout of houses, or did that evolve as you wrote the story?
Meg Medina: Las Casitas were definitely by design. I wanted to create an intergenerational living style that is fairly common for Latinx families. My mother's cousins lived in Miami in three side-by-side houses that they figured out how to connect over the years. My mom considered it the ideal way to live. To her thinking, you were with your whole family and you were supported at every turn. I also went to John Cougar Mellencamp's song Pink Houses, an ode to small town USA. I liked how both of those ideas merged because Merci is very much Latinx and she is very much an American kid.
KYG: This is your first middle grade novel since your debut, Milagros. What was it like to write for middle grade again after writing for teens?
MM: Really, it was such a pleasure and a relief. I love writing for every age, but YA requires you to sit inside the time in life when we're at our most intense and our most unsettled. That's exciting, but it's also draining, since I typically write about kids facing really difficult personal situations. I found that inhabiting the mind of an 11-year-old allowed me to dial back my more sinister interpretations of the world. It let me laugh at silly things. It let me see the adult world with fresh eyes all over again.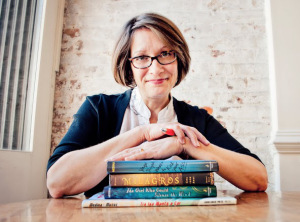 KYG: Change is a big theme in Merci Suárez Changes Gears. Merci is in sixth grade, a time of great change both physically and emotionally. Her grandparents are getting older, and Merci's parents are adjusting to new dynamics in the family. Her brother Roli is going through the college application process. Can you tell us how this theme came about?
MM: When I'm writing, I'm working out questions that I don't even realize I have. It's my personal bibliotherapy.
So, when I was first drafting Merci Suárez Changes Gears, I was working from a short story that featured Merci, but that focused mostly on how economic class and how it is for a kid to be the scholarship recipient at a school and what the costs really are to the kid and to the family of this "wonderful opportunity." But at home, I was also working through being a caregiver for my mom, my mother in law, and my 86-year-old aunt. We were all coming to terms with many changes at the same time. The changes that teens go through and also the changes that happen to us in midlife and then at the end of life when illnesses reshape so much of who we are and how the world sees us. The fact that Lolo was ailing in the story happened organically, I think, because I was watching my own kids and their grandparents. I was wondering what would happen to their relationships.
KYG: I cried a few times while reading this book. One of those times was when Merci tells her Abuela and Lolo (her grandfather) about something that happened with a boy at school. Lolo says that she is too young for romance, and Abuela says, "Too young? Time passes for us all, viejo." Were there any parts of this book that made you cry when you wrote it?
MM: I actually love when I have a strong emotional response to something as I write it. It tells me that I am telling the truth, whether I'm making myself laugh or cry. This time around, I think the hardest scenes for me were when Roli finally explains to Merci what is really happening to Lolo. It's a private conversation between them. It's an act, finally, of trust. There was something poignant to me about siblings helping each other in this way. Another hard scene was the conversation between Lolo and Merci, the one when she's in full angry meltdown and he tells her that she's frightened. Just that line, that simple statement of understanding, spoke volumes to me about how much he loves her.
KYG: One of my favorite characters was Roli, Merci's seventeen year old brother who is a terrible driver and a brilliant science student. Was he inspired by anyone?
MM: I'm so glad you like him, too!  Roli is so dear to my heart. He is such an intellectual and a quirky guy who is at ease with himself. And, of course, he's a good brother to Merci, guiding and protecting her even when she doesn't realize he's doing it. He is helping to raise her without being the oppressive older brother. I so wish I'd had Roli, but sadly, I didn't grow up with brothers, so he's entirely invented. He's the brother I would have loved to have.
KYG: Have you read any middle grade books recently you would like to recommend?
MM: Oh, the list is endless these days. We're in a golden age of middle grade lit, if you ask me. But if you're pressing me…I have recently loved Zora and Me: The Cursed Ground by T.R. Simon and My Year in the Middle by Lila Quintero Weaver, both historical fiction that explores history and its intersection with race in a way that middle grade readers can digest. I really enjoyed Amal Unbound by my friend Aisha Saeed, too. And next on my to-be-read pile is Marcus Vega Doesn't Speak Spanish by Pablo Cartaya. I could go on, you know…
Many thanks to Meg for taking some time to chat with us!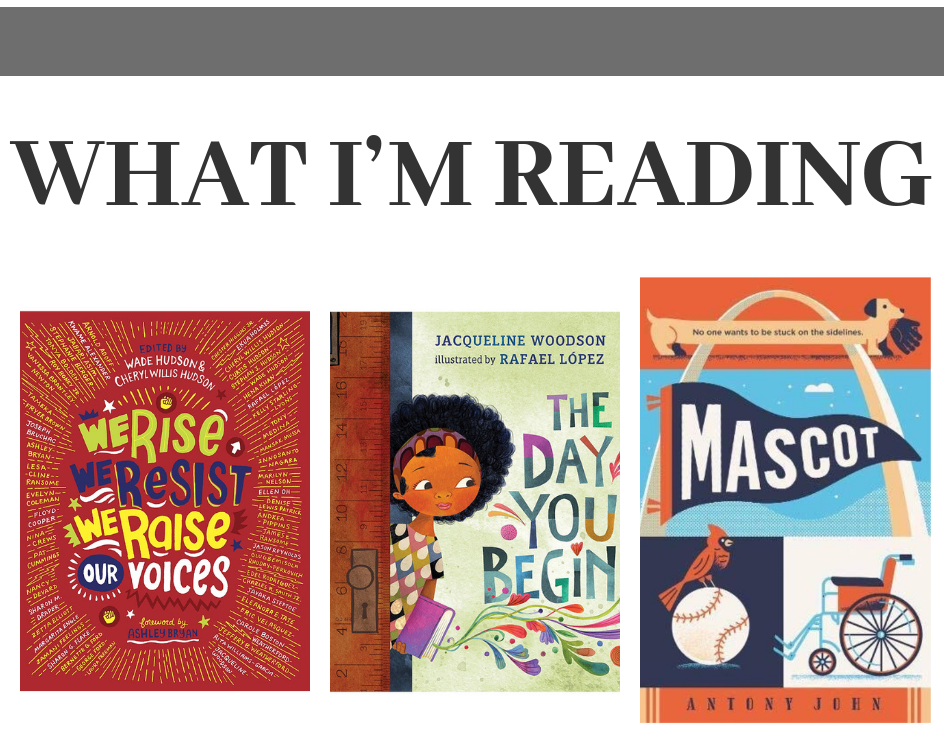 We Rise, We Resist, We Raise Our Voices, edited by Wade Hudson and Cheryl Willis Hudson, is an extraordinary collection of poems, letters, personal essays, art, and other works from such industry leaders as Jacqueline Woodson, Kwame Alexander, Jason Reynolds, Rita Williams-Garcia, Sharon Draper, Ekua Holmes, and many more.
I loved Jacqueline Woodson's newest picture book, The Day You Begin, beautifully illustrated by Rafael Lopez. This is a perfect read-aloud for the beginning of the school year when all of us are confronted by that inevitable question: What did you do over the summer?
Mascot by Antony John is a middle grade book about twelve-year-old Noah Savino who has been stuck in a wheelchair for months. He hates the way people treat him like he's helpless now. He's sick of going to physical therapy, where he isn't making any progress. This was a funny yet honest book. The writing reminded me of Richard Peck, Matthew Landis, and Gordon Korman.
Around the web…
2018 NBA Longlist for Young People's Literature Announced, via Publisher's Weekly
Four Questions for Sonia Sotomayor, via Publisher's Weekly
Viola Davis Shines a New Spotlight on Corduroy, via Publisher's Weekly
Children's Illustrators Unite for Get Out the Vote Campaign, via Publisher's Weekly
Giveaway!
Don't forget we're giving away a six-month subscription to OwlCrate Jr! Enter here!
I'd love to know what you are reading this week! Find me on Twitter at @KarinaYanGlaser, on Instagram at @KarinaIsReadingAndWriting, or email me at karina@bookriot.com.
Until next time!
Karina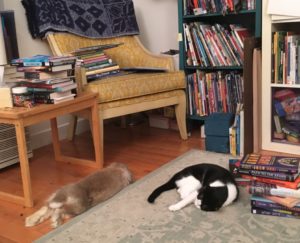 *If this e-mail was forwarded to you, follow this link to subscribe to "The Kids Are All Right" newsletter and other fabulous Book Riot newsletters for your own customized e-mail delivery. Thank you!*