This edition of Today in Books is sponsored by The Cost of Betrayal: Three Romantic Suspense Novellas by Dee Henderson, Dani Pettrey, and Lynette Eason.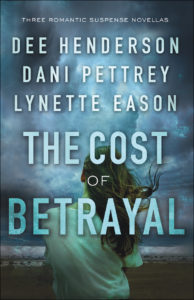 ---
Fear Sells More Than 750k Copies
Bob Woodward's Fear has sold more than 750,000 copies in America in one day, according to the publisher. The White House exposé is getting its ninth printing to meet demand. Barnes & Noble also said Woodward's book was its fastest-growing adult title since Harper Lee's Go Set A Watchman published in July 2014.
First Look At The New Sabrina
Netflix gave us a first look at the new Chilling Adventures of Sabrina, and let me tell you, it looks delightfully creepy. Almost American Horror Story-esque. We've come a long way from the bright pages of those Archie digests. Give it a watch here, and mark your calendars for October 26.
National Book Award Longlists For Poetry And Nonfiction
The National Book Foundation released the longlists for Poetry and for Nonfiction. In Poetry, works included Eye Level by Jenny Xie and American Sonnets for My Past and Future Assassin by Terrance Hayes. And in Nonfiction, titles included Call Them by Their True Names: American Crises (and Essays) by Rebecca Solnit and The New Negro: The Life of Alain Locke by Jeffrey C. Stewart.
Don't forget we're giving away a 6 month subscription to OwlCrate Jr! Enter here.