This edition of Today in Books is sponsored by Tear Me Apart by J.T. Ellison from MIRA Books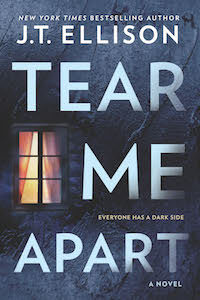 ---
Han Kang's Next Novel Won't Be Printed Until 2114
Han Kang has joined artist Katie Paterson's Future Library project: Patterson has chosen an artist a year, since 2014, for work for her project, which won't be seen by the author until 2114 when it'll be printed using trees also planted in 2014 around Oslo. Art be arting! Gotta say, as cool as this sounds, I'm a bit bummed because I love Kang's work and I will not be alive in 2114. Other authors who have previously been selected are Margaret Atwood, David Mitchell, Elif Shafak, and Sjón.
Claims That Ex Members Of Nobel Literature Are Returning "Was Erroneous"
Quick recap: the Nobel literature prize body had members quit amid a sex-abuse scandal and the prize was cancelled. Recently the Svenska Dagbladet daily newspaper reported that three members who quit were returning, but former members have already "dismissed reports they were returning to the Swedish Academy."
There's A New Sherlock In Town
The first Japanese series to premiere on HBO Go is officially here and it's Miss Sherlock. And yes, it's a gender bent Sherlock adaptation. Being that Sherry Thomas's Lady Sherlock series is my favorite Sherlock, this is a must-watch for me so gotta go make popcorn byyyeeeeee! (Watch the trailer here)
And have the need to opine? Come tell us about your reading life in our Fall Reader Survey.