Heya audiophiles,
As the summer comes to a close (*sob*), we at Book Riot want to make sure you've got all the audiobooky content you could want. If you haven't had a chance to check out what's been happening in Book Riot audiobooks world for this week's End-of-Summer Audiobooks Week, don't worry, I've got you covered:
---
Sponsored by Macmillan Audio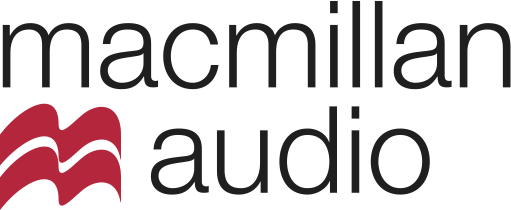 Macmillan Audio records the best fiction and nonfiction available for both adults and children from Macmillan's publishers, in addition to publishing original productions and titles from other publishers.
---
Mary Kay McBrayer wrote about SOUTHERN AUDIOBOOKS WITH NARRATORS WITH DECENT ACCENTS. No fake twang here: the narrators of these Southern audiobooks are the real deal.
Because we are not ready to say goodbye to poolside fun just yet, Rioter Ashley has 8 GREAT POOLSIDE AUDIOBOOKS.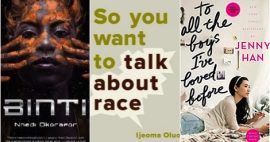 Audible has a giant sale right now: until September 2nd, members can purchase over 200 titles for $5.95 each. With so many titles available, how do you know where to start? Rioter Alex is here to help you navigate the best of their massive selection: THE BEST OF AUDIBLE'S "AS YOU WISH" SALE.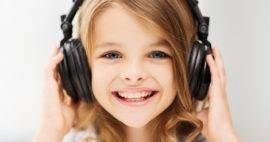 There are few things more awkward than hopping in the car with the whole family only to realize the audiobook you selected is not exactly…family friendly. Spare yourself uncomfortable road trips with Emily Martin's list of all-ages audiobooks that you can play in the car without worrying about that terrifying experience of listening to a sex scene with your parents/kids. 12 ALL-AGES AUDIOBOOKS.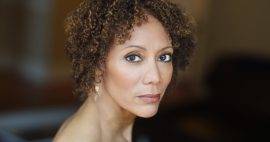 Want some true crime? A classic? Want to learn something new? There's a Robin Miles audiobook for that (and everything else). Check out Rioter Laura's post, A ROBIN MILES AUDIOBOOK FOR EVERY MOOD.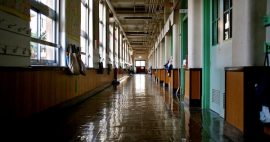 Eventually, you'll have to swap the beach bag for the school bag and Holly Genovese has a list to help soften the blow. Here are campus novels and fall-tastic audiobooks to get you back in the mood for back-to-school. HIT THE (AUDIO)BOOKS: BACK-TO-SCHOOL LISTENS.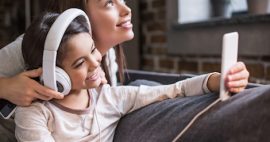 Rioter Aimee has your middle-grade needs covered with twelve middle-grade audiobooks written and read by own voices authors and performers for when you want to hear own voices as well as read them. Check them out here: 12 OWN VOICES MIDDLE-GRADE AUDIOBOOKS.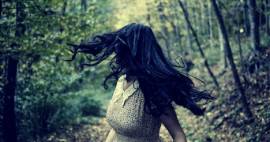 There are some books that are just better on audio and if you are mystery or thriller fan, Jamie has the list for you. These books are absolutely better on audio, so get them in your ears. MYSTERY AND THRILLERS THAT ARE BETTER ON AUDIO.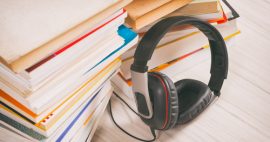 If you didn't get into Moby-Dick when you read it in school, try it again in Anthony Heald's sardonic audiobook narration. Check out the best classics on audio here: 5 CLASSICS THAT GAIN NEW MEANING WHEN YOU LISTEN TO THE AUDIOBOOK.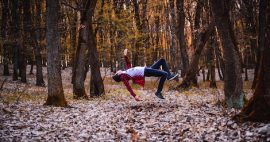 Still waiting for your Hogwarts letter (WHO ISN'T?!)? Rioter S.W. Sondheimer has good news: there are plenty of other magical mystery sci-fi and fantasy schools to choose from. Take a look (and then a listen) here: MAGIC, MYSTERY, AND MATH: 5 AUDIOBOOKS ABOUT SCI-FI AND FANTASY SCHOOLS.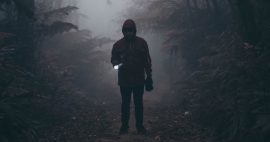 Love true crime? Looking for your next great listen? Beth put together just the list for you! Here are ten awesome true crime audiobooks that will keep you on your toes: 10 OF THE BEST TRUE CRIME AUDIOBOOKS.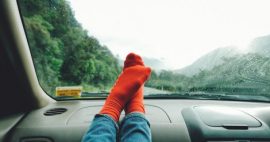 Rioter Ashlie is an elementary librarian and devoted bookish mother. So she knows what she's talking about when she shares her tips for using audiobooks to pad out family reading time during lazy summer days. BONDING WITH MY SONS OVER AUDIOBOOKS.
And up just today: a quiz to help you find your next romance audiobook, 12 great YA audiobooks from this year, and short nonfiction audios for your next roadtrip!
I hope you find some new favorites in this plethora of audiobook lists and recommendations. Summer may be on it's way out, but being magically transported through the power of audio is here all year around.
As always, you can say hello and let me know what you're listening to or anything else audiobook related on twitter at msmacb or email at katie@riotnewmedia.com.
Until next week,
~Katie