Hi Kid Lit friends!
I just read a Young Adult book (geared for teenagers and older) called Darius the Great is Not Okay, which is about a teen going abroad to his mother's home country of Iran for the very first time. I could relate to his struggles with language and cultural differences; I am Chinese but was born in the United States. Those visits back to the country where my parents grew up were strange; I didn't know the language, and all of the sudden there were all of these relatives I had never met who were disappointed I didn't know Chinese but who were eager to examine me, "the American."
---
Sponsored by Graphix, an imprint of Scholastic.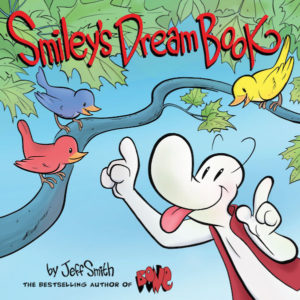 From the creator of the internationally bestselling and award-winning BONE series comes a charming and adorable picture book — the first to feature Smiley Bone in an adventure all his own!
On a beautiful sunny day, happy-go-lucky Smiley Bone is walking through the woods when he begins to count some friendly birds. The birds sing and climb so high that Smiley must find a fantastical way to keep up with them! With lively drawings and expressive word balloons, Jeff Smith has created a one-of-a-kind picture book that will delight the youngest readers.
---
I think books about this experience of visiting a new country are so interesting to read. They all capture universal feelings we have when we are outside of our comfort zone, and these five middle grade novels are all wonderful examples of experiences in a new country.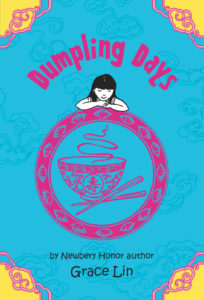 Dumpling Days, a chapter book by Grace Lin, is very accessible to younger middle grade readers. It is part of a series based on Grace's own childhood which include The Year of the Dog and The Year of the Rat. Her charming spot illustrations break up the text and provide some wonderful visual context. In this book, Pacy and her sisters and parents travel to Taiwan where she meets family she never knew she had, eats food she never knew existed, and learns more about her Chinese heritage.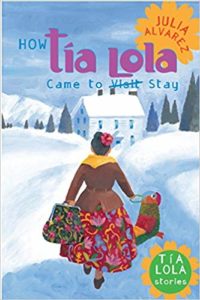 How Tía Lola Came to (Visit) Stay by Julia Alvarez is about Miguel and his sister who moves to Vermont from New York City with his mom after his parents divorce. When his Tía Lola arrives from the Dominican Republic to help out, Miguel has to get used to her unfamiliar ways and (sometimes embarrassing) ways of interacting. The series continues with How Tía Lola Saved the Summer and How Tia Lola Learned to Teach.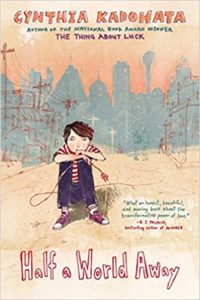 Half a World Away by Cynthia Kadohata is about Jaden, an 11-year-old who is traveling with his family to Kazakhstan to adopt a new child. Jaden is adopted himself, and he is convinced that his parents are adopting another child to replace him. When they arrive at the adoption center and find that the baby his parents had planned to adopt has already been given to another family, they have to make a quick decision whether to adopt one of the other six babies available.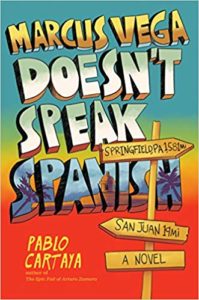 Marcus Vega Doesn't Speak Spanish is Pablo Cartaya's second book after his Bulpre Honor book, The Epic Fail of Arturo Zamora. Marcus Vega is six feet tall, 180 pounds, and the owner of a premature mustache. After a fight at school leaves Marcus facing suspension, Marcus's mom decides it's time for a change of environment. She takes Marcus and his younger brother to Puerto Rico to spend a week with relatives they don't remember or have never met. But Marcus can't focus knowing that his father–who walked out of their lives ten years ago–is somewhere on the island.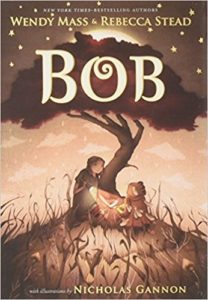 Bob by Wendy Mass and Rebecca Stead is a sweet book about memory. It's been five years since Livy and her family have visited Livy's grandmother in Australia. Now that she's back, Livy has the feeling she's forgotten something really, really important about Gran's house. It turns out she's right. Bob, a short, greenish creature dressed in a chicken suit, didn't forget Livy, or her promise. He's been waiting five years for her to come back, hiding in a closet like she told him to. He can't remember who―or what―he is, where he came from, or if he even has a family. But five years ago Livy promised she would help him find his way back home. Now it's time to keep that promise.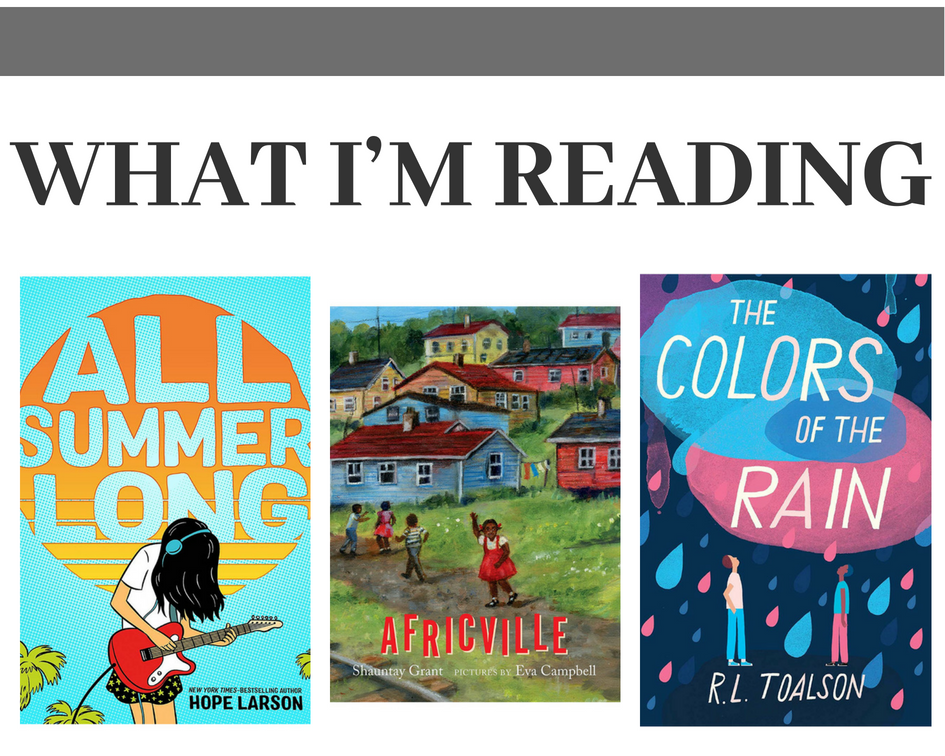 I really loved All Summer Long by Hope Larson. It is a new graphic novel about friendships, music, and navigating the complicated stage of life called middle school. The illustrations are gorgeous (look at that cover!), and the story is both funny and relatable.
Africville by Shauntay Grant, pictures by Eva Campbell comes out this Tuesday. It is the story of Africville, a Black community located on the shores of the Bedford Basin in Halifax, Nova Scotia. Its population peaked at around four hundred people, and the majority of its residents were landowners. For more than 150 years, Africville was a vibrant, self-sustaining community. In the 1960s, Halifax city officials decided to demolish Africville and residents were moved out in dump trucks. This book recreates Africville in it's heyday.
The Colors of the Rain by R.L. Toalson is a historic middle grade verse novel, set against the backdrop of the desegregation battles that took place in Houston, Texas, in 1972. It is a heart wrenching book about broken families and new hope. (Yep, I cried.)
Around the web…
Fifty Must-Read Book Series, via Book Riot
12 Own Voices Middle Grade Audiobooks, via Book Riot
Reader Survey!
Book Riot wants to know the ins-n-outs of your reading life. Will you take a quick minute to participate in our Fall Reader Survey?
I'd love to know what you are reading this week! Find me on Twitter at @KarinaYanGlaser, on Instagram at @KarinaIsReadingAndWriting, or email me at karina@bookriot.com.
Until next time!
Karina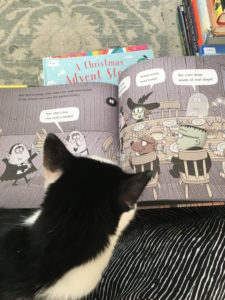 Annabelle is very interested in Fangsgiving by Ethan Long, coming out this Tuesday!
*If this e-mail was forwarded to you, follow this link to subscribe to "The Kids Are All Right" newsletter and other fabulous Book Riot newsletters for your own customized e-mail delivery. Thank you!*