This edition of Today in Books is sponsored by the #1 NYT bestselling author of Blood Bond Saga Part One, Helen Hardt.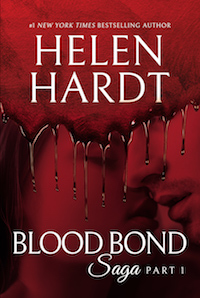 ---
Want A Bedtime Story? There's a Hotline!
Necessary 2018 Reminder: The Toronto Public Library is always ready to tuck you into bed at night with just one phone call. Call the "Dial-A-Story" line to hear a story. And, of course this gets better, you can choose from sixteen languages. In case you're wondering: It is read by a human voice, not a robot, so no AI nightmares will follow.
Three Libraries Make Time's World's Greatest Places List

If you're looking for places to pack your bags and visit, Time has got you covered. And we're delighted to spot some libraries on the list! Tianjin Binhai Library: Which has had "more than 1.8 million visitors since it opened in October 2017." Austin Central Library: Which also has a butterfly garden (packing my bags!) and a "technology petting zoo," which lets you try out upcoming technology–and is not what I first thought it meant. Al-Qarawiyyin Library: One of the world's oldest libraries only recently restored and now accessible to the public.
For Behind-The-Scenes Bibliophile Fans
If you're wondering how the adaptation of Penelope Fitzgerald's novella The Bookshop got all the books for the bookshop's set here you go!
And remember we are giving away a stack of 16 awesome books featured on the Recommended podcast.