This edition of Today in Books is sponsored by Penguin Random House Library Marketing.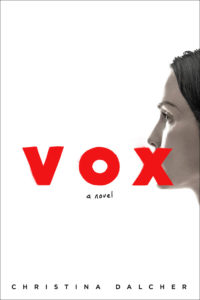 ---
Here Are Your 2018 Hugo Awards Winners
Congratulations to N.K. Jemisin who won Best Novel for the third year in a row (and gave us an unforgettable, timely acceptance speech)! Jemisin won for The Stone Sky, the final book in the Broken Earth trilogy. Other winners included All Systems Red by Martha Wells for Best Novella, and "Welcome to your Authentic Indian Experience™" by Rebecca Roanhorse for Best Short Story. Check out the full list (dominated by women) here.
Barack Obama's Favorite Summer Reads
Obama came through with another list of books to check out. You may have heard of some of these buzzy titles already, including An American Marriage by Tayari Jones, and Educated by Tara Westover. "This summer I've been absorbed by new novels, revisited an old classic, and reaffirmed my faith in our ability to move forward together when we seek the truth," Obama said of his faves.
Trump Sends Cease-And-Desist To Omarosa's Publisher
Déjà vu is Trump sending a cease-and-desist letter to Simon & Schuster ahead of the publication of Omarosa Manigault Newman's White House tell-all, Unhinged: An Insider's Account of the Trump White House. You may remember that Trump's lawyer sent a letter to Michael Wolff's publisher for Fire and Fury (that didn't go well for Trump). S&S said they "are proceeding as planned with publication of Unhinged by Omarosa Manigault-Newman, confident that we are acting well within our rights and responsibilities as a publisher."
And don't forget, we're giving away a stack of books from Season 2 of Recommended, in honor of the upcoming third season of the podcast! Click here to enter.