Raise your hand if you saw either To All the Boys I've Loved Before or Crazy Rich Asians this weekend. Or maybe both? I saw them both, and I cannot recommend them enough! I love it when adaptations are wonderful. And the soundtracks are fantastic! Now back to books: I have some wonderful books to recommend today, and you can also hear about several more great titles on this week's episode of the All the Books! María Cristina and I talked about Small Animals, Underbug, Tragedy Plus Time, and more.
---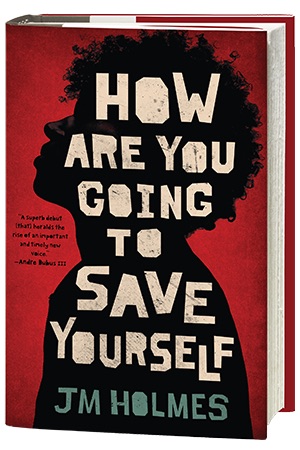 Sponsored by Little, Brown and Company
Bound together by shared experience but pulled apart by their changing fortunes, four young friends coming of age in the postindustrial enclave of Pawtucket, Rhode Island, struggle to liberate themselves from the legacies left to them as black men in America. With potent immediacy and bracing candor, this provocative debut follows a decade in the lives of Dub, Rolls, Rye, and Gio as they each grapple with the complexity of their family histories, the newfound power of sex and drugs, and the ferocity of their desires.
---
PS – Don't forget we're giving away 16 of the great books mentioned on the Recommended podcast! Enter here by August 31st for a chance to win.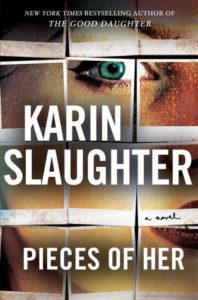 Pieces of Her: A Novel by Karin Slaughter
I have mentioned before that I was late to the Karin Slaughter party, but I am so glad I finally made it, because she is AMAZING. This new one is fantastic, about a daughter who learns a secret about her mother's previous identity. The rights have already been snagged, so we also have that to look forward to. (Does anyone else see Fairuza Balk when they look at the cover? No? Just me then?)
Backlist bump: The Good Daughter by Karin Slaughter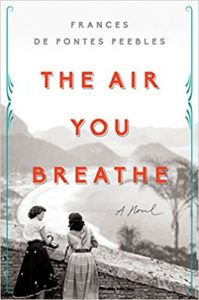 The Air You Breathe: A Novel by Frances de Pontes Peebles
Dores and Graça are two girls from different backgrounds living on a sugar plantation in 1930s Brazil. But their youth and their love of music brings them together and forms a friendship that will ultimately turn to a rivalry and test the bonds of their relationship. The Air You Breathe is a beautiful, luscious ode to the lasting friendships that shape our lives.
Backlist bump: My Brilliant Friend: Neapolitan Novels, Book One by Elena Ferrante, Ann Goldstein (translator)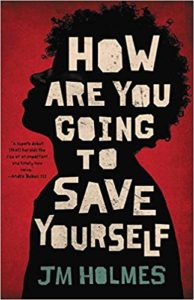 How Are You Going to Save Yourself by JM Holmes
This one was a tremendous punch in the feels, about four twenty-something friends who are at a crossroads in their friendships. As the paths in their lives begin take them to different places, readers get a look at their shared experiences of being young black males in America, both the good and the bad. It is an frank, riveting story, and the writing made me feel like I was there actually listening to the characters talk. This is a sometimes brutal but also fabulous and necessary debut.
Backlist bump: Loving Day by Mat Johnson
That's it for me today – time to get back to reading! If you want to learn more about books new and old (and see lots of pictures of my cats, Millay and Steinbeck), or tell me about books you're reading, or books you think I should read (I HEART RECOMMENDATIONS!), you can find me on Twitter at MissLiberty, on Instagram at FranzenComesAlive, or Litsy under 'Liberty'!
Stay rad,
Liberty