Hi mystery fans!
---
We're giving away 16 of the books featured on Recommended! Click here, or on the image below to enter:
---
From Book Riot And Around The Internet
5 Mystery Books With Plot Twists You'll Never See Coming
'Our House' By Louise Candlish Is The Perfect Book For Thriller Readers And True Crime Podcast Addicts (Don't read the last few paragraphs if you don't like spoilers.)
20 Chilling Thrillers by Women to Read This Year
Watch the book trailer for Karin Slaughter's upcoming Pieces of Her.
Giveaways: Book Riot is giving away 16 awesome books featured on the Recommended podcast! And you can win one of ten copies of Ron Stallworth's Black Klansman.
News and Adaptations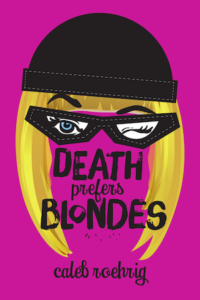 The cover reveal for Caleb Roehrig's upcoming Death Prefers Blondes is awesome AND I'm super excited to read it as it's about a teenage cat burglar and her crew of kickboxing drag queens. Is it January yet?!
Remember last week's article about the guy who rigged the McDonald's Monopoly game? Turns out there was a bidding war to make a film out of the true story and the winner was: "20th Century Fox and Matt Damon and Ben Affleck's production company Pearl Street Films, which bid an eye-watering $1 million for the 8,700-word online long read (most articles command option fees of less than $1,000)."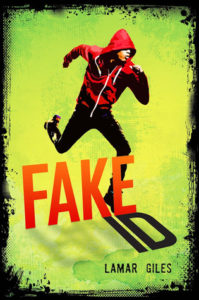 Fingers crossed this Lamar Giles tweet means there will be an adaptation for Fake ID. I'm really hoping for a series that follows Nick, and his family, while in Witness Protection!
Some Dan Brown favorites have gotten updated covers. While I thought that was already the cover for The Da Vinci Code, the Inferno cover is making me want to swap my owned copy so well played publishing!
Read That Watch This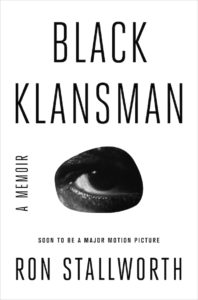 Black Klansman: Race, Hate, and the Undercover Investigation of a Lifetime by Ron Stallworth is a quick memoir about a black police officer who once tricked the KKK into making him a member in Colorado Springs during the '70s. Currently in theaters is Spike Lee's adaptation starring John David Washington and Adam Driver (Trailer). I went with the audiobook, since it's narrated by the author, and I will say it's depressing as hell that this is not only our history but *looks around* our current state. (TW for racism/ antisemitism/ xenophobia) (Related article: Spike Lee on 'BlacKkKlansman' and Life in Trump's America)
Kindle Deals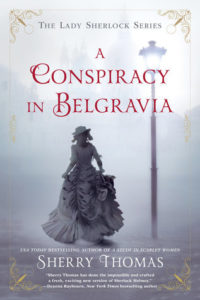 Stop everything A Conspiracy in Belgravia (Lady Sherlock #2) by Sherry Thomas is $1.99!!!!!!!! (You probably already know by now that Charlotte Holmes is my favorite Sherlock: Review)
The World's Greatest Detective by Caroline Carlson is $4.99!!!! (It's a delightful and great mystery that I hope is the start of a series! Review)
My Finish-And-Start Weekend Reading Plans
#fashionvictim by Amina Akhtar/ Walking Shadows by Faye Kellerman/ Sister of Mine by Laurie Petrou/ Dim Sum of All Fears by Vivien Chien/ The Night Tiger by Yangsze Choo/ Not Her Daughter by Rea Frey
Browse all the books recommended in Unusual Suspects previous newsletters on this shelf. And here's an Unusual Suspects Pinterest board.
Until next time, keep investigating! And in the meantime come talk books with me on Twitter, Instagram, and Litsy–you can find me under Jamie Canaves.
If a mystery fan forwarded this newsletter to you and you'd like your very own you can sign up here.