Hello mystery fans! Riley Sager came up with a brilliant TV show idea and how do we get this made?! "Someone please make a TV show starring Kathleen Turner and Stockard Channing as sisters and rival Broadway divas who end up solving murders together. I'll write the pilot for free."
---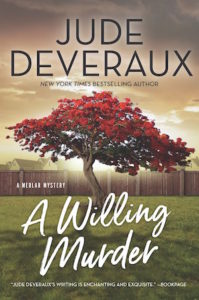 Sponsored by A WILLING MURDER by Jude Deveraux from MIRA Books
New York Times bestselling romance author Jude Deveraux makes her debut in the world of mystery with a story of old secrets and an improbable group of friends who are determined to uncover the truth.
When two skeletons are accidentally uncovered in the quiet town of Lachlan, an unlikely trio are thrust together by a common goal: to solve a mystery everyone else seems eager to keep under wraps. United by a sense of justice, Sara, Kate and Jack will have to dig into Lachlan's murky past to unravel the small town's dark secrets and work to bring the awful truth to light.
---
From Book Riot And Around The Internet
Rincey and Katie talk news, adaptations, monster thrillers, and what they're reading on Read or Dead.
Dead Girls, Female Murderers, and Megan Abbott's Novel "Give Me Your Hand"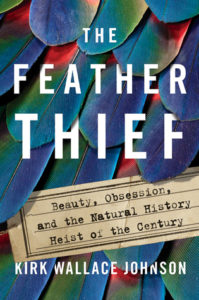 Rincey has 3 nonfiction page-turners with two nonviolent true crime reads that are excellent.
An interview with Edgar Cantero, author of Meddling Kids and This Body's Not Big Enough For Both Of Us.
Giveaway: Book Riot has 16 awesome books featured on the Recommended podcast that you could win!

Adaptations And News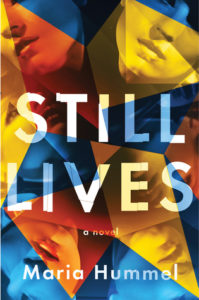 Reese Witherspoon chose Maria Hummel's Still Lives as her book club pick. (Review)
There's a Kickstarter for a new immersive theater experience from Speakeasy Dollhouse based on a popular noir comic book, The Girl Who Handcuffed Houdini, exploring the death of Harry Houdini.
True Crime
Karen Kilgariff and Georgia Hardstark, hosts of true crime comedy podcast "My Favorite Murder," have a book coming out in 2019: Stay Sexy & Don't Get Murdered
This sounds like the opening of a thriller I want to read: Thieves Steal Swedish Crown Jewels Before Fleeing By Speedboat (I also may have a sudden urge to drive a speedboat while wearing a jeweled crown.)
Did Stephen King's Son Just Solve a 44-Year-Old Murder Mystery?: What do Jaws and an infamous cold case have in common? Bestselling author Joe Hill presents a theory linking two events that took place in 1974 Cape Cod.
A small-town couple left behind a stolen painting worth over $100 million — and a big mystery
Crime Author Who Killed People and Used Own Murders to Write Novels Sentenced to Death
Why Is Ted Bundy Suddenly Everywhere?
Kindle Deals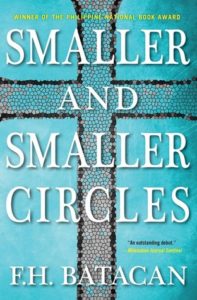 Smaller and Smaller Circles by F.H. Batacan is $1.99! (Great mystery starring two Jesuit priests–a forensic anthropologist and psychologist–consulting on a serial killer case!) (Been too long to remember TW but my guess is child death and rape.)
The Dead in Their Vaulted Arches (Flavia de Luce, #6) by Alan Bradley is $1.99! (Precocious young girl attracted to macabre solving mysteries in 1950s England.)
A Bit of My Week In Reading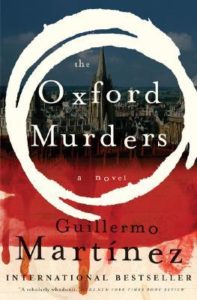 Started listening to The Oxford Murders by Guillermo Martínez, Sonia Soto (Translator) because I hate math and figured if it had anything to do with the solve then finally I'd read a mystery where I wouldn't figure it out at the beginning. So far it's murdery and philosophical and good.
My current non-crime read is The Proposal by Jasmine Guillory and it's all the hearteyes emoji. Also, I'm now on the lookout for a best friend who owns a cupcake shop.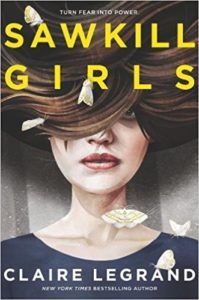 I'm reading two mystery/horror books: Bad Man by Dathan Auerbach about a young man who starts working at the grocery store his little brother went missing from years before; Sawkill Girls by Claire Legrand about a town where girls keep disappearing…
And my current procedural read is Sweet Little Lies by Caz Frear about a London DC who is forced into therapy after a horrific crime scene and is on a case connected to her childhood when her father lied about knowing a girl…
Browse all the books recommended in Unusual Suspects previous newsletters on this shelf. And here's an Unusual Suspects Pinterest board.
Until next time, keep investigating! And in the meantime come talk books with me on Twitter, Instagram, and Litsy–you can find me under Jamie Canaves.
If a mystery fan forwarded this newsletter to you and you'd like your very own you can sign up here.