This edition of Today in Books is sponsored by Suicide Club by Rachel Heng. A novel about living. Published by Henry Holt & Co.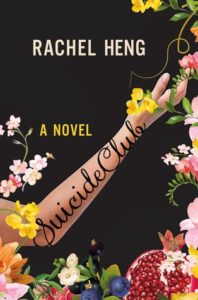 ---
Tooting All The Horns
Ahem, guess whose children's book was optioned by Amy Poehler's production company? None other than Book Riot's own Contributing Editor Karina Yan Glaser, author of The Vanderbeekers of 141st Street! We are super thrilled for her, and cannot wait to see her excellent book come to life onscreen. Congrats, Karina!
Happy Birthday, James Baldwin
The teaser trailer for the adaption of James Baldwin's If Beale Street Could Talk gave me the chills. The story follows Tish, a black woman in Harlem, who's trying to prove her fiancé innocent of a crime while carrying their first child. The film is written and directed by Barry Jenkins, who also wrote and directed the award-winning 2016 film Moonlight.
Rick Riordan Isn't Having It
Rick Riordan, author of the Percy Jackson and the Olympians series, clapped back at a random Twitter troll who tweeted this statement to the author: "If you had less gender dysphoria in your 'kids books' you might sell more … remember, it is parents who buy them." In response, the bestselling author broke down the comment to illustrate its intolerance.
We're giving away a stack of books from Season 2 of our Recommended podcast, in honor of Season 3! Click here to enter.