This edition of Today in Books is sponsored by Hangman by Jack Heath, new from Hanover Square Press.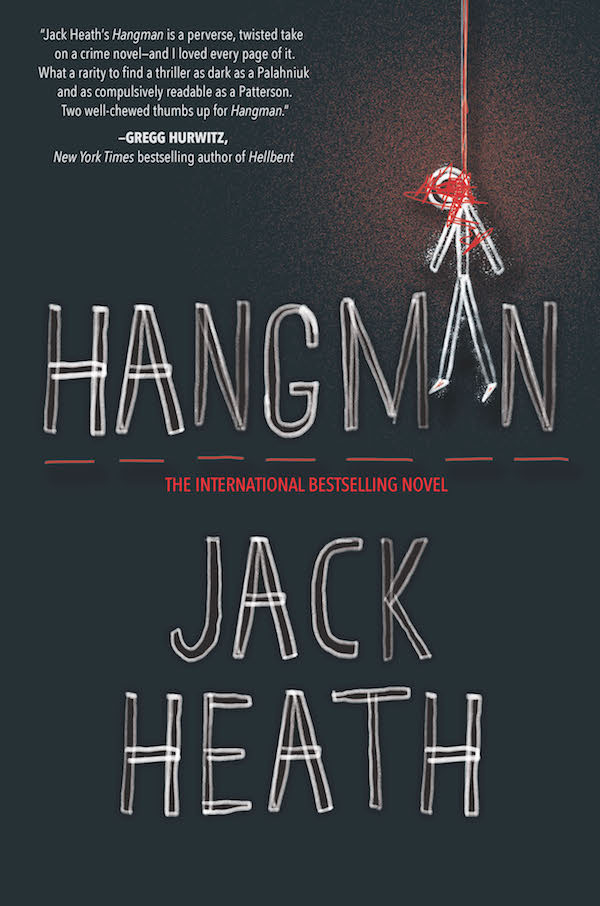 ---
Helpful "Wet Book Rescue" Video
If, like me, you run to YouTube videos when you need to figure out how to do/make something, then you're gonna love this Wet Book Rescue video. The Syracuse University Library's Department of Preservation and Conservation (SULPreservation) shows you what to do if you've dropped your book in water–or somehow gotten it wet–with a quick video. Bonus: you can watch the video on silent or let its calming music soothe you through the process of saving your book.
Backpacks Full Of Books Given To Foster Kids
The Books For Youth Program gave backpacks full of books to foster children at an Indianapolis Public Library after a story time with Blue, the Colts' mascot. Click through to see some happy children with books and we can all have wet faces together. No hogging the tissues, please.
In "What Is Happening?" News
I guess this new ridiculous trend of a few authors trying to trademark words in book titles is now illogically moving on to trying to trademark book cover images. Specifically book covers with "one or more human or partially human figures underneath, at least one of the figures holding a weapon; and an author's name underneath the figures; wherein the title/series and author's name are depicted in the same or similar coloring." Maybe more time writing and less time filing at the US Patent and Trademark Office would be more productive to a literary career.
Have you entered our giveaway for $500 of the year's best YA fiction and nonfiction so far?!