Hi mystery fans! Twitter has been playing "You can replace the cast of any movie with The Muppets, but you keep one of the human actors. What movie and which human do you keep?" And "Clue, keep Tim Curry" is my favorite response.
---
We're giving away $500 of the year's best YA! Click here, or on the image below to enter:
---
From Book Riot and Around the Internet
So You Want To Get Into Political Thriller Books?
Hope Never Dies: 5 key ingredients for turning Obama and Biden into literary sleuths
For 'Killing Eve' Star Sandra Oh, An Emmy Nomination That Will Go Down In History
(TW self-harm) Sharp Objects Author Gillian Flynn Explains the Show's Hidden Words: Plus the inspiration behind the show's eerie Woman in White.
Megan Abbott and Tom Perrotta's epic, fascinating conversation about moving from novels to TV
Giveaway: Enter to win one of ten copies of I'm Not Missing, a great YA coming-of-age with a running mystery throughout. (You have until midnight to enter!)
Adaptations and News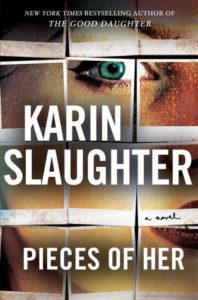 Karin Slaughter's upcoming Pieces of Her will be adapted into a TV series with Charlotte Stoudt attached to write and Lesli Linka Glatter directing.
Ausma Zehanat Khan's Rachel Getty & Esa Khattak series (Which I LOVE!) will have a 5th book in the series and the cover was revealed. I can't wait!
BOOM! Studios has a graphic novel release in November that sounds great: "With 'Smooth Criminals,' we want to tell a female friendship story wrapped in a jewel heist," said Smith and Lustgarten.
Nikhil Bhalla filed a petition in India against Netflix to have scenes removed from the adaptation of Sacred Games citing "offensive scenes" and remarks about former Prime Minister Rajiv Gandhi.
True Crime
Lit Life: Three True-Crime Stories That Are Stranger Than Fiction
9 New True Crime Books That Should Definitely Be Movies
(Genealogy helps again) How DNA Led to Arrest in Cold-Case Killing of Indiana 8-Year-Old After it 'Haunted the Community for 30 Years': Prosecutor
Kindle Deals
Street People by Michael Nava is $2.99 and my purchase today!
Murder at Cape Three Points (The Inspector Darko Dawson Mysteries Book 3) by Kwei Quarteyis $1.99! (Really like this detective series set in Ghana)
And my galleys have run amock!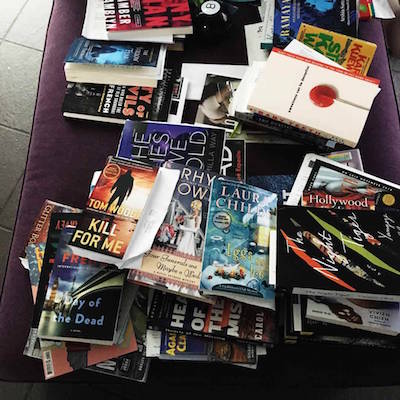 Browse all the books recommended in Unusual Suspects previous newsletters on this shelf. And here's an Unusual Suspects Pinterest board.
Until next time, keep investigating! And in the meantime come talk books with me on Twitter, Instagram, and Litsy–you can find me under Jamie Canaves.
If a mystery fan forwarded this newsletter to you and you'd like your very own you can sign up here.