This edition of Today in Books is sponsored by Litworld Publishing House. Gestation is available for free today! Download your copy by clicking the image below.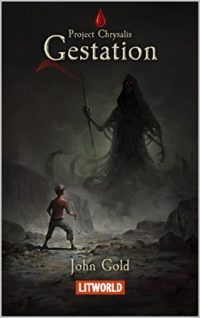 ---
Sing It, Sister
Ann Brashare's The Sisterhood of the Traveling Pants got turned into a movie that embodied the spirit of female friendship so thoroughly that the four principal actors are still BFFs. And now the rights to the film have been acquired for development as a stage musical.
Fall for Shuri Series
Everyone's favorite Wakandan (yeah, we said it) is going to get her own ongoing comics series. It'll be dropping in October, and has got maybe the most perfect writer in Afrofuturist extraordinaire Nnedi Okorafor whose Binti has been a recent favorite around the Riot.
A Political Memoir Prompts 2020 Speculation
The Truths We Hold: An American Journey by California Senator Kamala Harris is forthcoming from Penguin Press. The publication date of January 2019 has many wondering if the political memoir is a prelude to a presidential campaign.
Don't forget–we're giving away $500 of this year's best YA books (so far)! Click here to enter.