Heya Audiophiles,
Happy Thursday! I'm on the road this week, so howdy from toasty Colorado! It's been a busy couple of months of traveling for me, which means I haven't had as much time to keep up with the audiobooks posts on everyone's favorite site, Book Riot. So I thought we could take a look at some of the Book Riot Audiobook posts that I, and perhaps you as well, may have missed over the past few months.
---
We're giving away $500 of the year's best YA! Click here, or on the image below to enter:
---
As you may know, there are few things that bug me more than when people claim that listening to audiobooks is somehow "less than" reading the print book. Not only is it ablest, it's just not accurate. Rioter Dana breaks it down in this Audiobooks vs. Reading post, but I wanted to highlight one particularly interesting note here:
"There's a fair amount of research on the subject of comprehension in audiobooks vs reading. The most helpful and positive of these that I came across was that of Dr. Art Markman and Dr. Bob Duke, of the University of Texas, Austin and Austin NPR's Two Guys on Your Head. On reading: 'When you read something, you are looking at symbols on a page, and your brain is busy filling in all the blanks. Like the sounds of the voices, the scene, the inflection, the deeper meaning, the plot, etc.' On audiobooks: 'Because you can't go back and reread something, you're much more likely to do a better job of trying to extract the gist of what someone meant when you're hearing them than when you're reading.'"
Danika Ellis has discovered that few sounds get her to sleep more than the sound of whispering. This prompted her to ask our fellow Rioters if there were any audiobooks that were particularly soothing and voila; 13 Soothing Audiobooks to Fall Asleep To was born!
Do yourself a favor and read this beautiful piece from Rioter Gretchen about the closest thing she has to a "spiritual practice." Check out the lovely excerpt below and then read the whole thing here: The Salve of Beach Glass and Audiobooks.
"The voices of the book along with the rhythm of my glass hunt drown out my ordinarily noisy brain. With my mind quiet, I can watch the terns with their black streaked heads dive for food, I can watch the storm clouds build over Lake Michigan with angry unnameable grace. Sometimes, for a moment, or an hour—beauty."
The Infamous Kelly Jensen has 3 Award-Winning YA Audiobooks for your Summer Enjoyment here.
Love audiobooks but not being tied to a single book for 23 hours? Never fear, shorter audiobook lover! Rioter Laura Sackton has 50 Must Read Audiobooks under 10 hours for you to choose from. The list includes some of my personal faves, like Will Grayson, Will Grayson, and Where'd You Go Bernadette?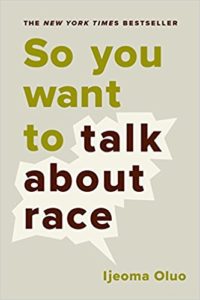 One of my favorite things about audiobooks is that you can learn stuff while doing other, boring but necessary things like folding laundry or commuting to work. Rioter Sarah has 12 Audiobooks to Listen to On Your Commute to Make You Sound Smart. One of Nichols' suggestions? So You Want To Talk About Race by the brilliant Ijeoma Olou. Nichols says, " contemporary, accessible take on the racial landscape in America, addressing head-on such issues as privilege, police brutality, intersectionality, micro-aggressions, the Black Lives Matter movement, and the 'N' word." Bonus: this book is narrated by one of my favorite fiction narrators, Bahni Turpin.
Because Pride Month should never really be over, Laura Sackton has 15 Audiobook Memoirs Written and Read by LGBTQ authors.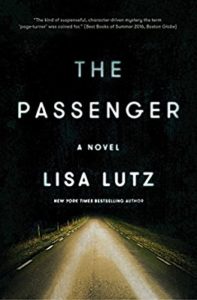 And if you want to listen to a good mystery on audiobook while road tripping, like I did when I listened to The Passenger on my way to Tahoe and arrived in the woods by myself, certain I was about to be murdered? Great! Rioter Emily has the Best Mystery Audiobooks for Road Trips for all your nailbiting (but keep at least one hand on the wheel!) needs.
Love Fantasy? Alex Acks has 35 of The Best Fantasy Audiobooks (and Series)! What does that mean? Alex explains, "This list runs the gamut from epic to contemporary fantasy, from the dark to the light, because fantasy as a subgenre is a wonderfully open sandbox for authors to play in. Look for gods and monsters, heroes and villains, and a lot of ordinary people who have had greatness and plot complications thrust upon them."
If your smarty-pants needs weren't met by those books to listen to on your commute, Sophia Lefevre has 20 History Audiobooks You'll Want To Listen To. Sophia says, "Reading a traditional history book (a work of nonfiction, not a textbook) felt flat and dry. Deciding to make one last effort, I tried history audiobooks. This turned out to be the "Just Right" solution for me." Check out which she thinks are the best of the best here.
That's all for me this week! As always, feel free to get in touch with me on twitter where I'm msmacb or my email at katie@riotnewmedia.com.
Until next week,
~Katie