This edition of Today in Books is sponsored by Magination Press.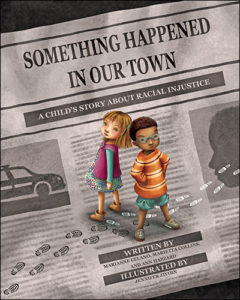 ---
First Look At She-Ra Reboot
Nimona creator Noelle Stevenson is working on a She-Ra reboot for Netflix, and she gave us a first look today! It looks pretty epic. Expect to see DreamWorks' She-Ra and the Princesses of Power on Netflix November 16. This child of the '80s is pretty stoked. Also, congrats to Stevenson and The Witch Boy creator Molly Knox Ostertag!
Andy Weir's Artemis Will Be Adapted
Geneva Robertson-Dworet (Captain Marvel) is adapting Andy Weir's Artemis for film. The sci-fi crime caper follows smuggler Jasmine Bashara, who finds herself in the middle of a major conspiracy. Phil Lord and Chris Miller will direct.
Literary Tourism–Portugal
Trying to decide on your next travel destination? Check out this literary themed hotel in Portugal. It comes with its own library and a gin bar featuring a cocktail list inspired by literary icons and their works. They even have reading nooks in the dining room!
And don't forget–we're giving away $500 of this year's best YA books (so far)! Click here to enter.