Another Monday is upon us readers! I have been spending my summer eating tacos, reading books, and watching Rick and Morty and Gravity Falls over and over. This may be my best summer yet. I hope you are all enjoying the season as well and have tons of fabulous stuff to read. Enjoy your upcoming week, and be excellent to each other. – xoxo, Liberty
---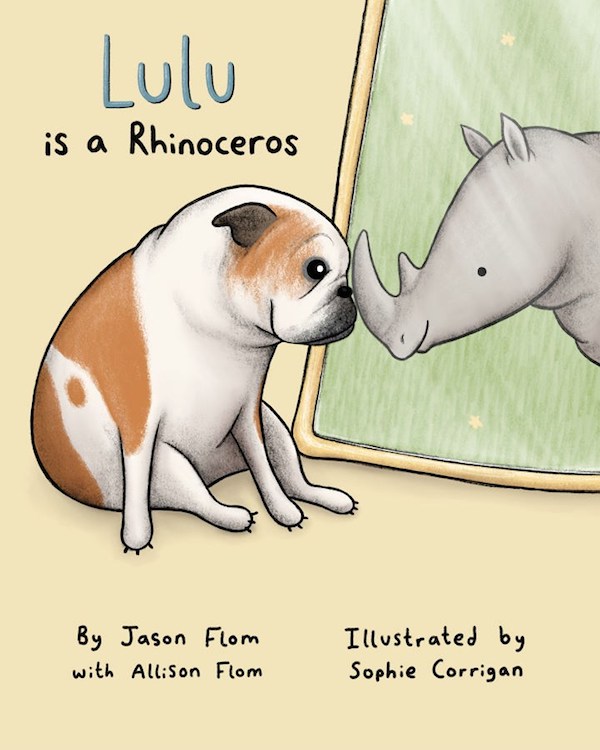 Sponsored by: Wicked Cow
Everyone thinks Lulu is a bulldog, but she knows that can't be true, because Lulu is a Rhinoceros—that is what she sees staring back at her when she looks in the mirror. But sometimes, being yourself can be a difficult road to walk. And just when all hope seems lost, Lulu finds a small friend that makes a big difference in her life when she realizes that the courage to be herself has been inside of her all along.
---
PS – Don't forget we're giving away $500 of the year's best YA fiction and nonfiction so far! Enter here by July 31st!
Here's this week's trivia question: In 1948, James Baldwin left the United States and moved to what country? (Answer at the bottom of the newsletter.)
Deals, Reals, and Squeals!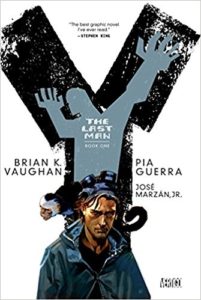 Diane Lane to star in FX drama pilot based on Y: The Last Man.
Pose star Indya Moore is set to star in a modern retelling of Frankenstein called Magic Hour.
The fourth book in the Cormoran Strike series by "Robert Galbraith" has been announced.
PBS Masterpiece will adapt Jane Austen's unfinished novel Sanditon.
Castle of Water by Dane Huckelbridge will be a film.
Actor Maulik Pancholy (30 Rock) is writing his first book and it's about a gay Indian-American teen growing up in Indiana!
After a long ten years, we're getting new Umbrella Academy! (ASFKLAFJKKL!)
Karin Slaughter's forthcoming novel, Pieces of Her, will be a television show.
And Liane Moriarty's Three Wishes is also getting the television treatment.
Anya Taylor-Joy will star in the film adaptation of Francesca Lia Block's Weetzie Bat.
Netflix to adapt The Letter For The King, the classic Dutch novel.
I have nothing to link to but I wanted to share: I just learned that Alexis Coe is writing a biography about George Washington and it's called You Never Forget Your First. LOLOLOLOLOL!
Cover Reveals
Here's the first look at Storm of Locusts, the follow-up to Trail of Lightning by Rebecca Roanhorse! (Saga Press, April 23, 2019)
Here's the cover of Jeff Zentner's third book, Rayne & Delilah's Midnite Matinee. (Crown Books for Young Readers, February 26, 2019)
Sophie Hannah revealed the US and UK covers of her upcoming nonfiction book, How to Hold a Grudge: From Resentment to Contentment―The Power of Grudges to Transform Your Life. (Scribner, January 1, 2019)
Here's the first look at Once & Future by Amy Rose Capetta and Cori McCarthy. (jimmy patterson, March 5, 2019)
And the first peek at Bloodleaf by Crystal Smith. (HMH Books for Teens, March 5, 2019)
Sneak Peeks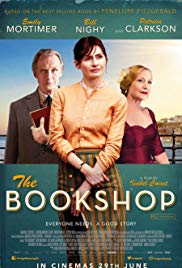 Check out the trailer for The Bookshop, the film adaptation of the novel by Penelope Fitzgerald.
Here's the trailer for Season 6 of Orange is the New Black. (How is it 6 already??!)
And here's the trailer for Colette, with Keira Knightley in the title role.
Book Riot Recommends 
At Book Riot, I work on the New Books! email, the All the Books! podcast about new releases, and the Book Riot Insiders New Release Index. I am very fortunate to get to read a lot of upcoming titles, and learn about a lot of upcoming titles, and I'm delighted to share a couple with you each week!
Loved, loved, loved: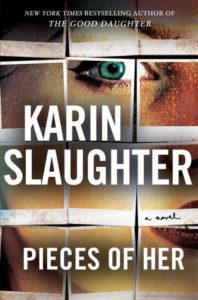 Pieces of Her by Karin Slaughter (William Morrow, August 21, 2018)
I can't believe I didn't start reading Slaughter until just last year. She is EXCELLENT at what she does and I am such a big fan now. This one is excellent, about a daughter who learns a secret about her mother's previous identity. The rights have already been swooped up, so yay adaptation! Also does anyone else see Fairuza Balk when they look at the cover? No? Just me then?
Excited to read: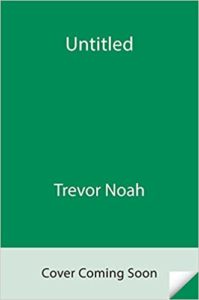 Untitled by Trevor Noah (Spiegel & Grau, May 7, 2019)
The announcement of a new memoir from Noah, the host of The Daily Show, is so new it doesn't even have a title or a cover yet! I hope it picks up where Born a Crime left off, because I'd love to hear him tell the story of how he became famous.
What I'm reading this week.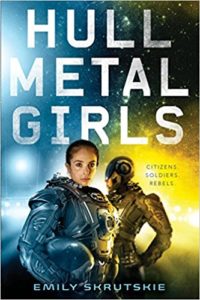 Hullmetal Girls by Emily Skrutskie
Bad Blood: Secrets and Lies in a Silicon Valley Startup by John Carreyrou
A Room Away From the Wolves by Nova Ren Suma
Dry by Neal Shusterman and Jarrod Shusterman
The Exene Chronicles by Camille A. Collins
Non-book-related recommendation.
I wish I could take you all for tacos at Barrio in Portsmouth, because they are all I want to eat for every meal now. They have been open for two weeks and I have already had been six times. Cleveland, you have five Barrio locations in your city. The rest of you, I'm sorry. But they are so good, I had to mention it. ¯\_(ツ)_/¯
And this is funny.
Trivia answer: France.