This edition of Today in Books is sponsored by Amazon Publishing.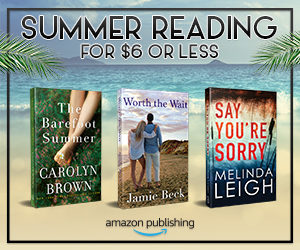 ---
How About A Book With That Meal?
My answer is a big fat, "Yes!" In 1970 the restaurant owner of Traveler found themselves in the pickle of having a house full of books–I don't see the pickle part, but I digress–and decided the solution was to gift a book to each customer. The Connecticut restaurant may have changed owners in the '90s, but the tradition of book giving didn't. Now customers each get three books to take home after their meal. Feed the belly and feed the mind.
Delhi-Based Initiative Brings Literature To The Streets
Freelance illustrator and writer Nidhin Kundathil and Manoj Pandey started StickLit, an initiative that prints literary quotes on A4-size posters and pastes them in public spaces around Delhi. Their hope is to "Remove the elitism associated with reading." So far, posters with quotes from George Orwell, Shashi Tharoor, and Salman Rushdie have gone up.
Let's Round Up Some Adaptation News From The Week
Looks like Megan Abbot has finished the script for the Dare Me adaptation, and used a coming soon tag! Chloë Grace Moretz revealed the poster for The Miseducation of Cameron Post. Author of Big Little Lies, Liane Moriarty, has sold the rights to another novel for a TV series: Three Wishes. And Karin Slaughter's upcoming crime novel Pieces of Her has also sold the rights for a TV series with Charlotte Stoudt writing the adaptation and Lesli Linka Glatter directing. Directors Ridley Scott and Asif Kapadia are adapting Yuval Noah Harari's bestseller Sapiens: A Brief History of Humankind.
And don't forget–we're giving away $500 of this year's best YA books (so far)! Pet a Luckdragon and enter here!