This edition of Today in Books is sponsored by Beacon Press.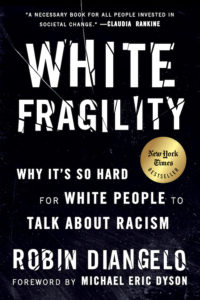 ---
Obama's Summer Reading List Of Books From African Authors
In honor of an upcoming trip to Africa, Barack Obama shared a list of books by African authors for summer reading. The list includes Things Fall Apart by Chinua Achebe, A Grain of Wheat by Ngugi wa Thiong'o, Long Walk to Freedom by Nelson Mandela, and a short summary for each of the six works. Obama will be in South Africa for the Obama Foundation, which will convene 200 young leaders from across the continent, and to deliver a speech to mark the 100th anniversary of Nelson Mandela's birth. He'll also pay a visit to Kenya, the Obama ancestral home.
An Alternative To The Nobel Prize In Literature
A New Academy has risen from the rubble of the Swedish Academy sexual assault allegations that initially canceled the 2018 Nobel prize in literature. A group of the country's cultural figures came together and asked Swedish librarians to nominate an author from anywhere in the world. The result is a very interesting longlist. Also, shortlist voting is open worldwide, and the New Academy is enforcing a gender quota on this stage–the shortlist will comprise two men and two women.
Black Girls Read Visits The Library Of Congress
This is just nice. Librarian of Congress Carla Hayden welcomed "Black Girls Read" and their families from Louisville, Mississippi to the Library of Congress. She met the young women at the Mississippi Book Festival last summer. Check out her tweet and pic here!
And don't forget–we're giving away $500 of this year's best YA books (so far)! Click here to enter.