This edition of Today in Books is sponsored by BookishFirst. Read excerpts, share your thoughts, earn points, and win FREE books. Get 500 points just for joining! Sign up at BookishFirst.com.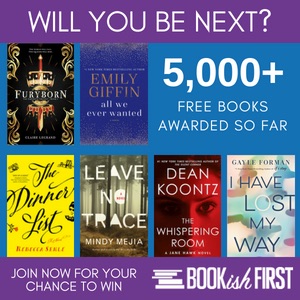 ---
Gee, Wonder Woman and G. Willow Wilson
This fall, DC's Wonder Woman ongoing series gets a new creative team in writer G. Willow Wilson and artist Cary Nord. We know and love Wilson forever for creating teen superhero Ms. Marvel, and we're looking forward to seeing what she does with Diana.
Oldest Odyssey Excerpt Discovered
This one's for the archaeology, classics, and history nerds out there: researchers have found a clay tablet from the third century A.D. containing thirteen verses from Homer's Odyssey. The epic oral poem is way older than that, but this is now the oldest known written form of it.
The Handmaid's Tale Wine Comes and Goes
We got all worked up over this really, really, really, REALLY bad marketing tie-in that compared the women of Gilead to wines available for purchase (Ofglen's Cabernet Sauvignon had a "warm, spicy finish"). And less than twenty-four hours later, the collection has been cancelled. If only our outcries over more egregious offenses were addressed as quickly and satisfactorily.