Hello readers! Associate Editor Sharifah here, stepping in while Kim is away. And since I'm only around for a moment, I decided to take a detour from your regularly scheduled content to talk about some backlist nonfiction I've enjoyed recently, that might've gone under the radar.
---
Sponsored by Lion Forge Comics.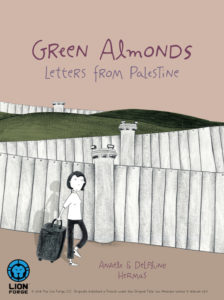 Green Almonds: Letters from Palestine is the graphic novel collaboration and true story of two sisters. Anaële, a writer, leaves for Palestine volunteering in an aid program, swinging between her Palestinian friends and her Israeli friends. Delphine is an artist, left behind in Liège, Belgium. From their different sides of the world, they exchange letters.
Green Almonds is a personal look into a complex reality, through the prism of the experience of a young woman writing letters to her sister about her feelings and adventures in the occupied territories.
In stores July 10 from Lion Forge!
---
Let's get right into it!
Recently Read Backlist Favorites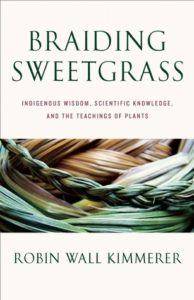 Braiding Sweetgrass by Robin Wall Kimmerer
Basically, everyone at the Riot is reading this right now. Or maybe it just feels that way. Robin Wall Kimmerer–scientist, ecologist, professor, mother, member of the Citizen Potawatomi Nation–brings Indigenous stories to life, recounts powerful moments from history and her own past, and moves readers to consider the important connections between humans and nature. I read this one for the 2018 Read Harder Challenge (read a book about nature), and found myself compelled to get out of the apartment and into the great outdoors.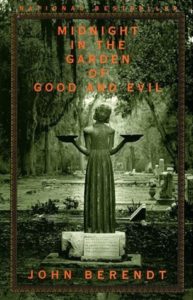 Midnight in the Garden of Good and Evil by John Berendt
I realized after listening to the full audiobook that there's an abridged version, and that this significantly shorter version exists because you don't get to the true crime part of the book until about eight hours in. But it didn't matter. I got so wrapped up in the lives of Savannah, Georgia's old money, new money, its eccentrics and powder kegs–I didn't want to miss a second. John Berendt tells this true crime tale with such panache, I kept forgetting it wasn't fictional. Pour yourself a martini, recline in your historic mansion, and enjoy.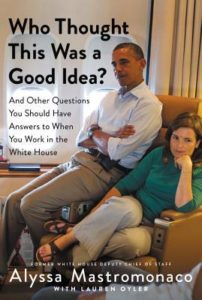 Who Thought This Was a Good Idea? by Alyssa Mastromonaco
I'd been hearing a lot about some funny books coming from Obama-era White House staffers and, feeling anything but up to reading those tell-all books coming out of this country's current presidency, jumped into Alyssa Mastromonaco's memoir about her work with Barack Obama before his run for presidency, and then as the White House Deputy Chief of Staff for Operations. Mastromonaco is wry, super smart, hilarious, totally open about her experiences, and absolutely someone to look up to whether you're a young woman considering a career path or an adult in search of empowering stories. I LOLed and I felt all the feels.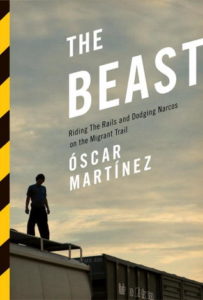 The Beast: Riding the Rails and Dodging Narcos on the Migrant Trail by Óscar Martínez
This is a tough read. Especially with the recent, truly awful stories about families separated at the border. But Óscar Martínez took some incredible risks to tell these stories, giving a voice to those traveling the migrant trail from Central America and across the U.S. border. I found it as eye-opening as it was heartbreaking. Definitely take breaks while reading about the dangers these individuals face both at home and on their way out.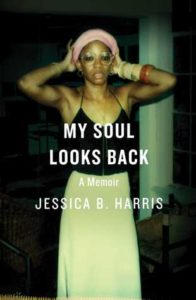 My Soul Looks Back by Jessica B. Harris
There's a lot of name dropping around this book, but Harris's prose and the pulsing life of the black intellectual scene in a bygone New York captivated me more than any one specific person in her social circle. Harris talks about a different era of activism, and what it was like to be a black artist and intellectual back when. She had a fascinating life, but I should note that she doesn't take center stage in this book, even though it looks like a memoir at first glance. You end up hearing more about the people she knew, which included Maya Angelou, James Baldwin, and Toni Morrison, and about her first love. I enjoyed Harris' writing, and I hope she returns with a book focused on her life or around the culinary expertise for which she's known and celebrated.
That's it for me! Kim will be back for the next issue, and you can find me on Instagram at @szainabwilliams.
And don't forget–we're giving away $500 of this year's best YA books (so far)! Click here to enter.