Hi mystery fans! It's Friday, but we had a day off on Wednesday and all the days are confused so I'm gonna start by recommending something non-mystery related: Hannah Gadsby's Nanette on Netflix is fantastic, you should go watch it. And now back to our previously scheduled mystery content!
---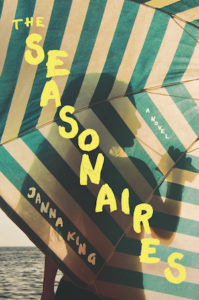 Sponsored by Pegasus Books' The Seasonaires by Janna King
An idyllic Nantucket summer begins like a dream for scrappy Mia, Southern beauty Presley, handsome introvert Cole, sultry Jade, energetic young designer J.P., and party-boy Grant, all of whom are working as seasonaires—influential brand ambassadors—for the clothing line Lyndon Wyld. But like all things that look too good to be true, the darkness lurking underneath slowly rises to the surface. Corporate greed, professional rivalries, and personal conflicts mix with sex, drugs, and the naiveté of youth, exploding in a murder that sullies their catalog-perfect lives.
---
From Book Riot and Around the Internet
I rounded up new paperback releases for beach reading over at Novel Suspects.
Dick Smith is offering a $5000 reward to anyone who can solve one of Australia's most enduring mysteries: "Twenty years after a pilot first spotted The Maree Man — a mysterious large-scale artwork carved into the desert in a remote part of Australia — its origins and the people behind it are still unknown."
At EW Amber Tamblyn's debut novel expands the #MeToo conversation: "The novel for me really felt, even as I was writing it, like an indictment of our culture — including myself and most readers — for how we are either complicit or complacent when it comes to the culture of rape."
Giveaway (Hug a Luck Dragon and enter): Book Riot is giving away $500 of the year's best YA fiction and nonfiction so far! Some great mysteries on the list: White Rabbit, Undead Girl Gang (Reviews for both here), and Before I Let Go (Review). 

Adaptations and News
Vivien Chien revealed the cover for the third book in the Noodle Shop Mystery series!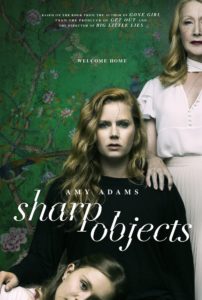 Megan Abbott had a great chat with Gillian Flynn at Vanity Fair: "There's a huge place for anger right now—particularly for the many, many women who've been violated—and this is a time to be angry. Let's be very angry. Constructive anger is a very useful tool, and is a very important thing to express." (The adaptation premieres this Sunday on HBO)
Remember how the Grantchester adaptation was losing James Norton but we didn't know who would be joining the series? Now we know: Tom Brittney has joined the PBS mystery show. "Santer added, 'I'm delighted that Tom is joining the cast. He's a hugely likable and talented actor, and will make both a fine vicar of Grantchester and a great crime-solving partner for Geordie Keating.'"
Last year Emma Cline's ex-boyfriend hired lawyers over copyright, and other, claims regarding her debut novel The Girls. A federal judge has just dismissed the copyright claims–however the claims involving key-logging software to access personal info were not dismissed.
A South Carolina police union has objected to a high school reading list–yeah, you read that correctly. One of the books is The Hate U Give by Angie Thomas, a book that delves into police brutality. The police union claims they "received an influx of tremendous outrage" and that the book is "almost an indoctrination of distrust of police." There's a lot happening here, starting with people calling the police about book lists (what is happening?), and none of it is good.
True Crime
Why Are We Obsessed With Mothers Accused Of Murder? "Yet all together — and whatever one might think about their subjects' guilt or innocence — they make a compelling, sometimes unintentional case that problematic assumptions and a gendered moralism can lead the public imagination, and the judicial apparatus, astray."
7 British True Crime Documentaries You Won't Want To Believe Happened In The UK
Gone Fishing: New true crime podcast launches
Discarded napkin helps US police crack 32-year-old murder mystery
Is True Crime as Entertainment Morally Defensible?
Kindle Deals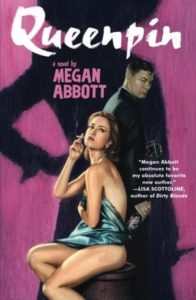 Megan Abbott's brilliant noir Queenpin is $1.99! (Review)
Hollywood Homicide (Detective by Day #1) by Kellye Garrette is $0.99!!!!!! (Review)
The Name of Death by Klester Cavalcanti, Nick Caistor (Translation) is $3.99! (Dark Nonfiction About A Brazilian Hitman: Review) (TW: child rape/ torture)
Bit of My Week In Reading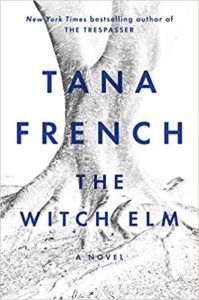 I did a lot of muppet arming over getting my hands on Tana French's upcoming The Witch Elm so naturally I started that IMMEDIATELY. And it's so good. SO FREAKING GOOD I don't want to finish it because then it'll be over–*insert crying emoji.
I inhaled, INHALED, the first half of Orphan X by Gregg Hurwitz. I am a sucker for fictional assassins that I care about–let's not explore this too deeply–and anything that gives me '90s action/thriller movie vibes. Basically I am loving this read at the moment.
And I received Keigo Higashino's upcoming Newcomer which I'm going to read this weekend–sorry other books that were first in line, I LOVE Japanese crime and I LOVE Higashino.
Browse all the books recommended in Unusual Suspects previous newsletters on this shelf. And here's an Unusual Suspects Pinterest board.
Until next time, keep investigating! And in the meantime come talk books with me on Twitter, Instagram, and Litsy–you can find me under Jamie Canaves.
If a mystery fan forwarded this newsletter to you and you'd like your very own you can sign up here.