Happy Thursday, audiobook fans!
Greetings from Oklahoma! I'm writing this on Tuesday from the great state of Oklahoma–-I'm here because I'm working on a documentary about medical cannabis and the state is voting on a medical cannabis bill today. By the time you read this, we'll know what happened! Time! It's wild! Sorry, I'm a little punchy. Sleep hasn't been much of a thing for me recently. But, as my 10th grade English teacher (shout out to Mr. Faggi!), AVANTI!
---
Just for Book Riot readers: sign up for an Audible account, and get two audiobooks free!
---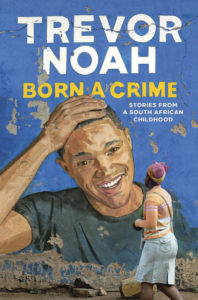 Trevor Noah's audiobook, Born a Crime: Stories from a South African Childhood, was chosen for Newark, New Jersey's first citywide high school listening club. First, it's just freaking awesome that the city created a high school listening club. I love that so much. And I think this is an excellent choice to introduce (or further expose) teens to the delights of audiobooks. If you haven't listened to Born a Crime, I strongly recommend adding it to your list.
In an interview with CBS News, Noah talked about the power of the spoken word. "What I loved seeing how different people connect with the story when it is spoken to them. I've always been a storyteller. I come from a culture of storytellers. And so to have my book as part of the curriculum but as an audiobook is a completely different way for learners to learn not just about my story but also about South Africa's story. A story of belonging, a story of segregation, a story of overcoming a lot of those obstacles."
This storytelling prowess obviously helped Noah in his path to The Daily Show but it also helped him narrate the audiobook. In fact, narrating it gave him a new appreciation for his own words. He told CBS This Morning, "It forced me to visualize everything. When you're writing a book, you're in the words. You see the words, and you think through in a different way. When you're performing the audiobook, I think the reason this became the biggest selling audiobook on Audible was because I poured my heart and soul in it…. I spent hours and hours going back (to the studio) for weeks," he said. "I remembered each person in such a vivid way because I had to embody them for the story."
The high school students of Newark, New Jersey are in for a treat (and so are you if you haven't listened to Born a Crime yet!)
More Audiobook News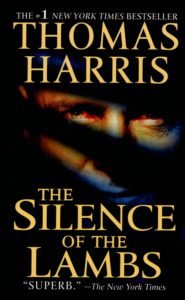 A new study claims that "audiobooks are better at eliciting an emotional response than movies or TV." The University College of London (partnering with Audible) had "102 participants listen to or watch gripping scenes from eight major books: Alien by Alan Dean Foster, The Da Vinci Code by Dan Brown, A Game of Thrones by George R.R. Martin, The Girl on the Train by Paula Hawkins, Great Expectations by Charles Dickens, The Hound of the Baskervilles by Sir Arthur Conan Doyle, Pride and Prejudice by Jane Austen, and The Silence of the Lambs by Richard Harris. The audiobook scenes raised pulses, body temperatures, and the skin's electrical conductance higher than corresponding scenes from film and TV adaptations. However, The Guardian notes that 'participants reported that the videos were 'more engaging' than the audiobooks by about 15% on average.'"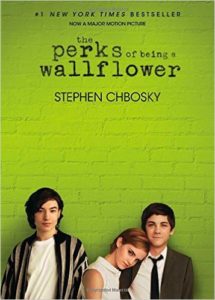 I very much want to make my friend Emily who did not cry at the end of The Perks of Being a Wallflower movie. I won't reveal any spoilers, I'll just say that I had read the book before seeing the movie and was therefore prepared for the emotional stuff at the end of the movie and still SOBBED LIKE A BABY. The first thing I had to do when I got home from the movie was throw my sweatshirt in the wash because the sleeve was covered in my snot and tears. But Emily? Didn't shed a single tear. I'm wondering if that would be different if she listened to the audiobook or if she is really, truly dead inside (I'm 99% sure she doesn't read this newsletter, but I guess I'll find out for sure after this!)
Which audiobooks have made you the most emotional? What m Let me know (or just say hi!) on twitter at msmacb or at katie@riotnewmedia.com.
The new Apple Books redesign will have a dedicated Audiobooks tab as well as a feature that lets users keep track of their audiobook listening progress. Via MobileSyrup
Buzzfeed contributor Maris Kreizman outlines some of her favorite author-narrated audiobooks. Via Buzzfeed
In a similar vein, Bustle has a list of "11 New Books That Are Even Better as Audiobooks." Notice that David Sedaris' "Calypso" made both this and the Buzzfeed list? I may have to add this to my TBR list–-I do enjoy some good Sedaris Snark.
Roadtripping this summer? The Manual offers some thoughts on the "12 Best Audiobooks for Road Trips" and Bustle has a list of "9 New Audiobooks For Road Trips To Keep You Entertained On The Long Drives Of Summer."
Happy listening and until next week,
~Katie