Welcome to Check Your Shelf! This is your guide to all things book talk worth knowing to help librarians like you up your game when it comes to doing your job (& rocking it).
"Check Your Shelf" is sponsored by Amal Unbound by Aisha Saeed from Penguin Teen.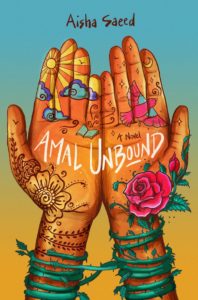 Life is quiet and ordinary in Amal's Pakistani village, she has no complaints, and she's busy pursuing her dream of becoming a teacher one day. Her dreams are temporarily dashed when the unimaginable happens. After an accidental run-in with the son of her village's corrupt landlord, Amal must work as his family's servant to pay off her own family's debt. When it becomes clear just how far they will go to protect their interests, Amal realizes she will have to find a way to work with others if they are ever to exact change in a cruel status quo, and if Amal is ever to achieve her dreams.
---
Libraries & Librarians
Book Adaptations in the News
Books in the News
By the Numbers
Award News
All Things Comics
Audiophilia
Book Lists, Book Lists, Book Lists
Bookish Curiosities & Miscellaneous
Level Up
Do you take part in LibraryReads, the monthly list of best books selected by librarians only? Whether or not you read and nominate titles, we'll end every newsletter with a few upcoming titles worth reading and sharing (and nominating for LibraryReads, if you so choose!).
Last month, I put together a reference guide for finding these books, along with a database of titles and publication dates to make reading and highlighting these books as easy as can be. Your only work is to read them and talk about them.
There is literally no excuse. Nominations for titles on the September list need to be submitted by July 20. 
I highly encourage you read through the wonderful notes and slides about why LibraryReads is worth doing, as presented at ALA this past week.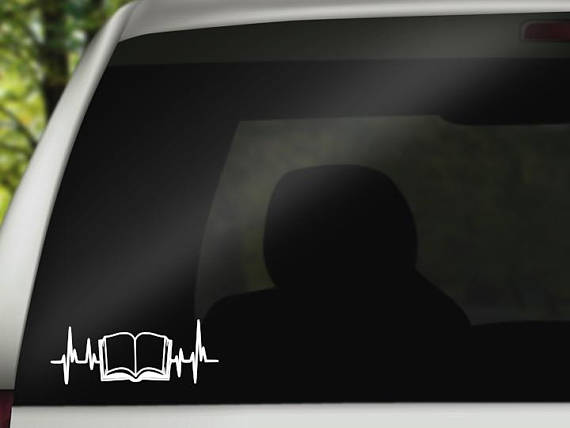 Grab one of these cute book heartbeat vinyl decals for $3.
____________________
Thanks for hanging out and we'll see you again in two weeks!