Hey YA Fans: Let's catch up the latest YA talk.
"What's Up in YA?" is sponsored by The Art of Escaping by Erin Callahan.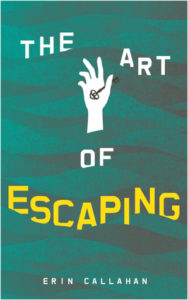 Seventeen-year-old Mattie is hiding her obsession with Harry Houdini and Dorothy Dietrich from everyone. With the help of a world-renowned escape artist named Miyu, Mattie secretly transforms herself into a burgeoning escapologist and performance artist. That's when Will appears. A popular varsity athlete from Mattie's high school, Will stumbles onto her act at an underground venue. But it turns out Will has surprises of his own, and the two of them find out that not all secrets can remain hidden forever.
---
Here's what we've been talking about in the world of YA lit over on Book Riot this month.
Cheap Reads…
Grab these great ebook deals while they're on sale!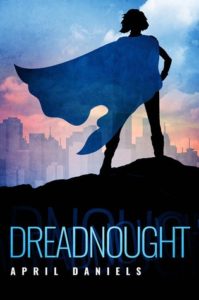 Snag Princess of the Midnight Ball by Jessica Day George, a retelling of the classic "12 Dancing Princesses," for $2.
Love romance? Pick up Katie McGarry's Nowhere But Here for $2.
Grab the standalone fantasy Uprooted by Naomi Novick for $3.
And you'll want this queer superhero story Dreadnought by April Daniels for $2.
____________________
Thanks for hanging out. We'll see you again next week!
–Kelly Jensen, @veronikellymars on Twitter and Instagram.