Hi fellow mystery fans! If you're looking for a dark, super-intense, procedural binge, Marcella season 2 is now on Netflix. It's been giving me a heart attack all week so clearly I must share that feeling. (ALL the trigger warnings.)
---
We're giving away $500 to spend at the bookstore of your choice! Click here, or on the image below to enter:
---
From Book Riot and Around the Internet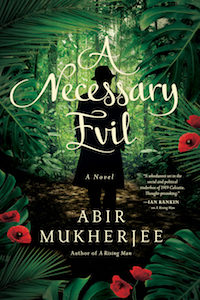 Great diverse mystery reads that published April – June for all crime reading tastes.
5 Literary Mysteries That Have Never Been Solved But Are Seriously Fascinating
Listen to Rincey and Katie's one year anniversary episode of their Read or Dead podcast.
Here's an audiobook excerpt of Liz Nugent's Lying in Wait. (Review)
Rot The Eyes Right Out of Your Head with This Collection of 60 Free Film Noir Classics
Giveaways (Hug a Luck Dragon and enter):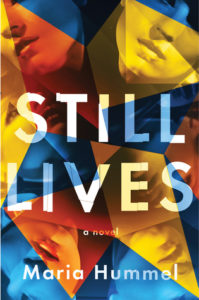 Win one of 10 copies of Still Lives by Maria Hummel (Review)
Book Riot is giving away $500 to the bookstore of your choice!
Penguin Random House is giving away 12 thrillers!
News and Adaptations
Karen McManus, author of One of Us is Lying, revealed her second stand-alone novel Two Can Keep a Secret. More deets here.
Watch the trailer for Titan Comics upcoming Minky Woodcock: The Girl Who Handcuffed Houdini by Cynthia von Buhler.
Gillian Flynn talks about the struggle with getting Sharp Objects published and why she wrote it: At the time, Flynn said she was seeing a lot of stories about men and how they handle violence and rage, but there weren't many stories about "how women handled their anger and their violence and what that looked like." 
Extra exciting for This is Us and Breaking Bad fans: Ron Cephas Jones (William) and Aaron Paul (Jesse Pinkman) have just joined the already excellent cast for Apple's upcoming series Are You Sleeping, an adaptation of Kathleen Barber's same titled novel. (Review)
True Crime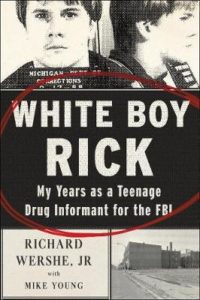 Watch the trailer for White Boy Rick: Starring Matthew McConaughey and Jennifer Jason Leigh, based on Richard Wershe Jr.'s real life story of being a fourteen-year-old FBI informant and drug king pin in the '80s. Wershe Jr.'s autobiography White Boy Rick: My Years as a Teenage Drug Informant for the FBI releases in August.
How a True-life Heist Movie Used the Real Criminals and Victim to Bring the Story to Life: "American Animals" looks at the audacious attempted heist of priceless books from Transylvania University's special collections library in 2004 by childhood friends Warren Lipka and Spencer Reinhard.
(A story from 2016 because "this sickening trend with no sign of stopping"–Hawon Jung) These Women Hunt Hi-tech Peeping Toms in South Korea Where Secret Camera Porn is Rampant.
Kindle Deals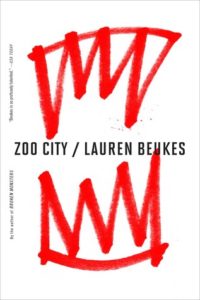 Zoo City by Lauren Beukes is $2.99 (If you cause a death, you get a companion animal in this parallel world, so Zinzi has a sloth on her back as she delves into the dark crime world after being hired to find a missing pop star.– Beuekes is one of my favorite authors.)
Before I Go to Sleep by S.J. Watson is $1.99 (Has been on my TBR for-EV-er. A woman's memories are lost every night when she sleeps and her husband fills her in in the morning. But now her latest journal entry tells her not to trust her husband…)
Blonde Faith by Walter Mosley is $2.99 (This is the 11th book in his Easy Rawlins detectives series which started with Devil in a Blue Dress.)
And Recent Galleys That Have Landed On My Doorstep!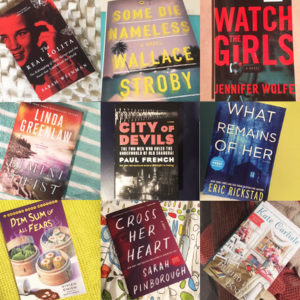 The Real Lolita: The Kidnapping of Sally Horner and the Novel that Scandalized the World  by Sarah Weinmen
Some Die Nameless by Wallace Stroby
Watch the Girls by Jennifer Wolfe
Bimini Twist by Linda Greenlaw
City of Devils: The Two Men Who Ruled the Underworld of Old Shanghai  by Paul French
What Remains of Her by Eric Rickstad
Dim Sum of All Fears by Vivien Chien
Cross Her Heart by Sarah Pinborough
Buried in Books by Kate Carlisle
Browse all the books recommended in Unusual Suspects previous newsletters on this shelf. And here's an Unusual Suspects Pinterest board.
Until next time, keep investigating! And in the meantime come talk books with me on Twitter, Instagram, and Litsy–you can find me under Jamie Canaves.
If a mystery fan forwarded this newsletter to you and you'd like your very own you can sign up here.