Happy Friday, lieutenants and loup garou! Today we're talking Revenant Gun by Yoon Ha Lee, Borderline by Mishell Baker, adaptation updates, queer SF/F, magical apocalypses (I always want to say 'apocalypsi'), and more.
---
This newsletter is sponsored by Prisoner of the Crown, the first book in the Chronicles of Dasnaria series from award-winning author Jeffe Kennedy.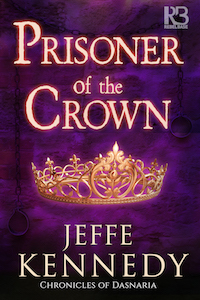 In a society where women are valued only for their ability to produce heirs and provide pleasure, even the eldest daughter of the emperor has no power. Her Imperial Highness Princess Jenna is raised to be a dutiful wife, polished and docile. But Jenna's new husband is a terror, and she must escape the brutal marriage or die trying.
Now, unprotected and alone for the first time in her life, she finds that a chance at freedom outweighs her fears. Resolved to become stronger, not just for herself but for her kingdom, Jenna makes a vow of her own. To take revenge.
---
The Wheel of Time turns, and we still are maybe getting an adaptation. Probably. Maybe.
Speaking of adaptations, The Changeling by Victor LaValle has been picked up by FX! I cannot control my glee for him! But also who will they cast????
Also in gleeful news, Marlon James' forthcoming fantasy novel now has a gorgeous cover and some details. If those details pique your interest, be sure to pick up David Anthony Durham's Acacia series and Maurice Broaddus's Buffalo Soldier while you're waiting — they both seem like excellent comps to what James is working on.
Do you need more queer publishers and characters in your life? Of course you do! And this string of Tumblr posts is a wealth of information.
Peng Shepherd loves a good magical apocalypse and she wrote about a few favorites for Tor.com, and it's a great list. It does not surprise me that we have similar taste, since her novel The Book of M is one of my favorites of 2018!
Find some living favorites: So often our all-time, top-of-the-list authors have already died. Here are 15 of the best SF/F authors publishing right now, so there's more to look forward to!
Today's reviews deal with some heavy topics, so buckle up.
Revenant Gun (Machineries of Empire #3) by Yoon Ha Lee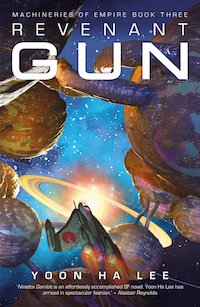 Trigger warnings: rape, coercion, suicide
Rather than talk plot points for a third-in-series (which always feels strange, because spoilers!) let's talk about what makes Machineries of Empire one of my all-time favorite SF series to date.
Lee has done some of the most original world-building I've had the pleasure to witness — the bizarre maths that run this universe are incomprehensible, but ultimately believable. And with a world this complex the temptation to infodump must have been strong, but there's very little (if any?) of that to be found. He lets us find our way through this maze of the book, trusts us to hang tight and pick up on context, and proceeds with the actual story.
Then there's his mastery of POV, about which I cannot say enough. As the universe of these books unfold, we get new POV characters — but he also knows when to withhold a certain POV to keep us guessing. (Raven Stratagem, I am looking at you.)
And then there's the story itself. It's dark and brutal (some of the math runs on torture, after all), and none of the characters are blameless. In Revenant Gun, Lee follows all of that world-building to its ultimate implications, and they are not pretty. Is consent possible when the choices are rigged? What does it mean to be a self-aware monster? What does it mean to struggle against a society that sets you up to be a monster? Lee is exploring these questions and more, and taking us along for the ride.
I'll be over here with a box of tissues, starting a reread as soon as possible. Gird yourselves, friends, and dive in.
Borderline by Mishell Baker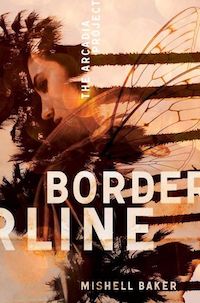 Trigger warning: depiction of suicide
Millie Parker, the narrator of Borderline, is caustic, depressed, a failed filmmaker, and kind of a jerk. She's also a recent double amputee, a suicide-attempt survivor, and has Borderline Personality Disorder (BPD). She is also being recruited by this thing called the Arcadia Project, which would have her believe that magic is real and fairies are deeply involved in the Los Angeles film scene. She has some feelings about this, as you might expect.
It's a lot, right? That Borderline doesn't somehow buckle under the weight of all this is a testament to Baker's skill as a writer. Baker shares the BPD diagnosis with her main character, which explains how sensitively written Millie is; Baker also did her research about amputees. Combined with her full-speed-ahead imagination, these details make Borderline a complicated, compelling read. And while Millie isn't going to be everyone's cup of tea, the supporting cast adds dimensions that are very welcome; there's a lot of heart to balance out the hurt. They call her out on her crap and become one of the strangest, most fascinating found families I've read.
With plenty of gallows humor and action, Borderline is a magical whodunnit that kept me turning the pages. Millie's struggle to come to terms with the hidden layers of supernatural LA play off her struggles with her mental health, sometimes to her benefit and sometimes … not so much. I'll never think about fauns the same way, or George Lucas for that matter. If you're looking for fantasy that grapples with the very real issues of mental illness with a hefty does of Hollywood, look no further.
And that's a wrap! You can find all of the books recommended in this newsletter on a handy Goodreads shelf. If you're interested in more science fiction and fantasy talk, you can catch me and my co-host Sharifah on the SFF Yeah! podcast. For many many more book recommendations you can find me on the Get Booked podcast with the inimitable Amanda.
May the odds be ever in your favor,
Jenn