Hello, fellow humans! I decided to devote this first newsletter of June to a selection of the great new books that came out this week. These hardly even scratch the surface, but feature the Amazon jungle, refugees, Alzheimer's disease, and British nobility.
---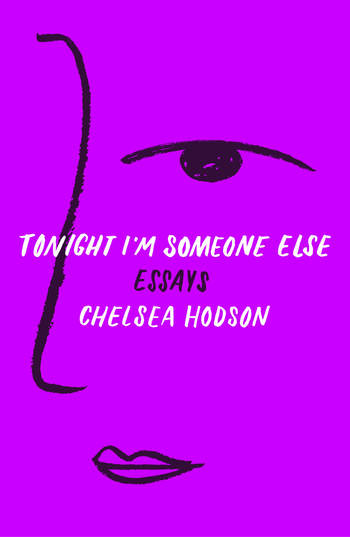 Sponsored by Tonight I'm Someone Else, Chelsea Hodson. Published by Holt Paperbacks.
From graffiti gangs and Grand Theft Auto to sugar daddies, Schopenhauer, and a deadly game of Russian roulette, Chelsea Hodson probes her desires in these essays to examine where the physical and proprietary collide. She asks what our privacy, intimacy, and bodies are worth in the increasingly digital world of liking, linking, and sharing. This tender and jarring collection is relevant to anyone who's ever searched for what the self is worth.
---
But before we get into the newsletter, a quick reminder that Book Riot is giving away $500 to the bookstore of your choice. Think of all the books you could get with $500 – probably every one mentioned in this newsletter, plus more. Enter here!

Third Bank of the River by Chris Feliciano Arnold – This book is a history of the Amazon River, "from the arrival of the first Spanish flotilla to the drones that are now mapping unexplored parts of the forest." It's also an exploration of the conflict between the isolated tribes that live along the river, and the modern businesses and criminals who want to use the land and resources. I've read a lot of historical nonfiction about this area, but nothing contemporary, so I'm very curious.
Goodbye, Sweet Girl by Kelly Sundberg – In this memoir, Sundberg chronicles her marriage, tracing it from a love story to a terrifying look at domestic abuse. She writes about why she stayed in a violent relationship, the stories she told herself about their life together, how her childhood in an isolated Idaho town contributed to her feelings on marriage, and how she eventually left her husband. I am not sure I will be able to read this one, but it sounds really moving and important.
The Boy on the Beach by Tima Kurdi – Ever since I finished Exit West by Mohsin Hamid I've been keeping my eyes open for books about refugees and the refugee crisis to help me learn about it more. This memoir is about the family of Alan Kurdi, a Syrian boy who drowned while fleeing the country and, in death, became a symbol for the entire crisis. Tima Kurdi, living in Vancouver at the time, recognized her nephew and the journey he was trying to make. In this book she recounts her own emigration from Syria and her work as an advocate for the displaced.
Somebody I Used to Know by Wendy Mitchell – This is another one I may or may not be brave enough to actually read. In 2014, when she was just 58 years old, Wendy Mitchell was diagnosed with early-onset Alzheimer's disease. In this memoir, she writes about her mental decline, her advocacy for people with this disease, and her efforts to "outwit" her Alzheimer's as long as possible. Again, tough but important.

Sick by Porochista Khakpour – This book has been on many, many most-anticipated book lists, but it snuck up on me a little bit. For most of her adult life, Khakpour has been sick, but struggled to get a diagnosis for her condition. Feeling ill contributed to mental health problems and drug addictions, and cost her a lot of money, until she finally was diagnosed with Lyme's disease. This book is about all of that, and the ways that the medical system fails to adequately address female illness.
Homelands by Alfredo Corchado – Corchado came to the United States from Mexico in 1987, and soon made a close group of friends at a local Mexican restaurant. Over the next 30 years, the friends meet regularly, "coming together of their shared Mexican roots and their love of tequila." This book is a collection of their stories, told alongside the larger narrative of the last great Mexican migration during the 1970s and 1980s. This book seems particularly relevant in our current political climate.
Black Klansman by Ron Stallworth – When I saw the first movie trailer for BlacKkKlansman, I did not realize it was based on a book! This memoir is about the first black detective in the Colorado Springs Police Department, who poses as a white man and is invited to join the Ku Klux Klan. Since he obviously can't go to meetings himself, he partners with a white police officer to infiltrate the KKK and sabotage the organization from within.
Those Wild Wyndhams by Claudia Renton – British aristocrats! I am still on a British bender thanks to the Royal Wedding, so of course this one caught my eye. This book is a "dazzling portrait of one of England's grandest, noblest families," focusing on four sisters who were "confidantes to British prime ministers, poets, writers, and artists, their lives entwined with the most celebrated and scandalous figures of the day." In my head, this is sort of like rich, British, Little Women, but that could be totally off.
And with that, I'm out! You can find me on Twitter @kimthedork, and co-hosting the For Real podcast here at Book Riot. Happy reading!