Hello mystery fans! I hope the week was good to you and you have a good book–or pile–to read!
From Book Riot and Around the Internet
Rincey and Katie talk news, recent releases, and books by Asian/Asian American authors in the latest Read or Dead.
---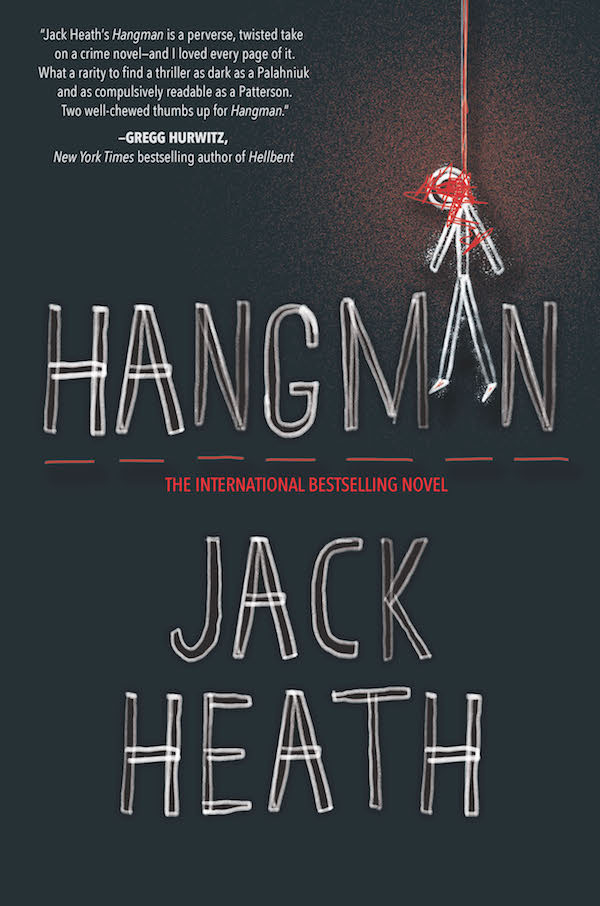 Sponsored by Hangman by Jack Heath, new from Hanover Square Press.
An addictive debut thriller starring an FBI consultant with a peculiar taste for crime and punishment…
A boy vanishes on his way home from school. His frantic mother receives a ransom call: pay or else. Enter Timothy Blake, an FBI consultant with a knack for solving impossible cases but whose expertise comes at a price: every time he saves a life, he also takes one. But this kidnapper is more cunning and ruthless than any he's faced before. And he's been assigned a new partner within the Bureau: a woman linked to the past he's so desperate to forget.
---
If you're working your way through the Read Harder challenges Rincey has some suggestions for Read a Mystery by POC and/or LGBTQ Author. It's also an excellent list of books if you're just looking for a great mystery.
12 Mystery Novels for Fans of Literary Fiction
9 Scary Books Set In British Towns (Some mysteries included)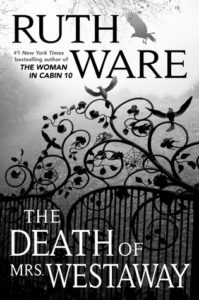 You can hear an extended excerpt from Ruth Ware's new book The Death of Mrs. Westaway. (Review here) (Ware's other novels: The Woman in Cabin 10; In A Dark, Dark Wood; The Lying Game)
Three exclusive excerpts from the anthology Tiny Crimes: Very Short Tales of Mystery and Murder, edited by Lincoln Michel and Nadxieli Nieto.
You can read an excerpt from Bill Clinton and James Patterson's The President Is Missing thriller on EW.
(Spoilers for the entire s1 of Killing Eve) Killing Eve and the Riddle of Why Women Kill: Villanelle insists on being taken at face value; to search for a noble motivation is to trap oneself in her psychological labyrinth.
Giveaway: Book Riot is giving away $500 (look at those zeros!) to the bookstore of your choice!
Adaptations and News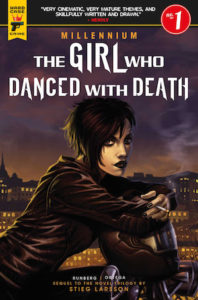 With the film adaptation for The Girl in the Spider's Web releasing in November there will be a new three-part comic: The Girl Who Danced With Death. An all-new Lisbeth Salander adventure written by Sylvain Runberg, with art by Belen Ortega, will be in stores and digital devices in August.
John Malkovich has been cast as Hercule Poirot in The ABC Murders BBC adaptation. Inspector Crome will be played by Ron Weasley–whoops, I mean Rupert Grint.
The Dee Rees political thriller adaptation of Joan Didion's The Last Thing He Wanted will star Anne Hathaway and be backed by Netflix.
Lamar Giles (Little Q&A) has an upcoming YA thriller and here's the first look at the gorgeous cover for Spin!
And the cover reveal for J.T. Ellison's Tear Me Apart.
Interview
Video interview with Jessica Knoll author of Luckiest Girl Alive and The Favorite Sister.
Watch Now
Streaming on Amazon: Picnic At Hanging Rock, adapted from Joan Lindsay's novel, is a six-part miniseries set in the early 1900s in an Australian boarding school where a group of students disappear during a field trip. (Trailer)
On DVD: Red Sparrow, adapted from Jason Matthews' novel, and starring Jennifer Lawrence tells the story of a Russian intelligence officer who is sent to make contact with a CIA agent in the hope of discovering the identity of a mole. (Trailer)

Kindle Deals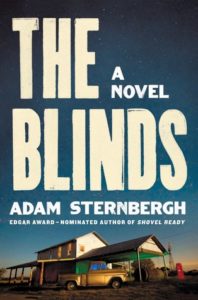 The Blinds by Adam Sternbergh is $1.99 which is a ridiculous deal for this excellent mystery! (review)
Dead Loudmouth (A Loon Lake Mystery #16) by Victoria Houston is $2.99 and one that made it onto my TBR list because of Liberty's review so I just bought it.
AND it looks like you can pre-buy Mary Kubica's upcoming thriller When the Lights Go Out for $2.99!!
And Finally My Week In Reading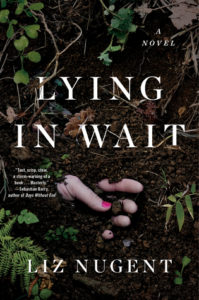 I read Liz Nugent's Lying In Wait in one sitting and the level of cruelty was cranked to a level of high that my brain needed to be bathed in unicorns immediately after. It starts by revealing a crime and then follows the characters affected in different ways. If you like crime novels where you know a train wreck is coming and enjoy "that was forking cruel as fork" don't miss this one. (TW revenge porn/ and a heads-up that a character experiences constant fat shaming throughout the book)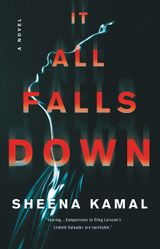 Started Sheena Kamal's It All Falls Down (July 3), which I've been looking forward to since I really enjoyed The Lost Ones (review). So far Nora Watts is still her same difficult self except she no longer trusts her lie detecting abilities. I've been having a hard time putting it down because Watts is an interesting character. (TW suicide)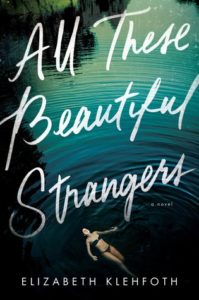 Picked up All These Beautiful Strangers by Elizabeth Klehfoth (July 10) thinking I'd just read the first page and ended up inhaling half the book. It's prep school secret society + a mother that disappeared during her daughters childhoods + family secrets and it's ringing all my bells. (TW suicide/ domestic abuse/ rape)
Browse all the books recommended in Unusual Suspects previous newsletters on this shelf. And here's an Unusual Suspects Pinterest board.
Until next time, keep investigating! And in the meantime come talk books with me on Twitter, Instagram, and Litsy–you can find me under Jamie Canaves.
If a mystery fan forwarded this newsletter to you and you'd like your very own you can sign up here.