Hello mystery fans! Killing Eve's season finale is this Sunday and it's all I can think about! I just know they're going to leave a major cliffhanger and waiting a year for Season 2 is going to be really difficult.
---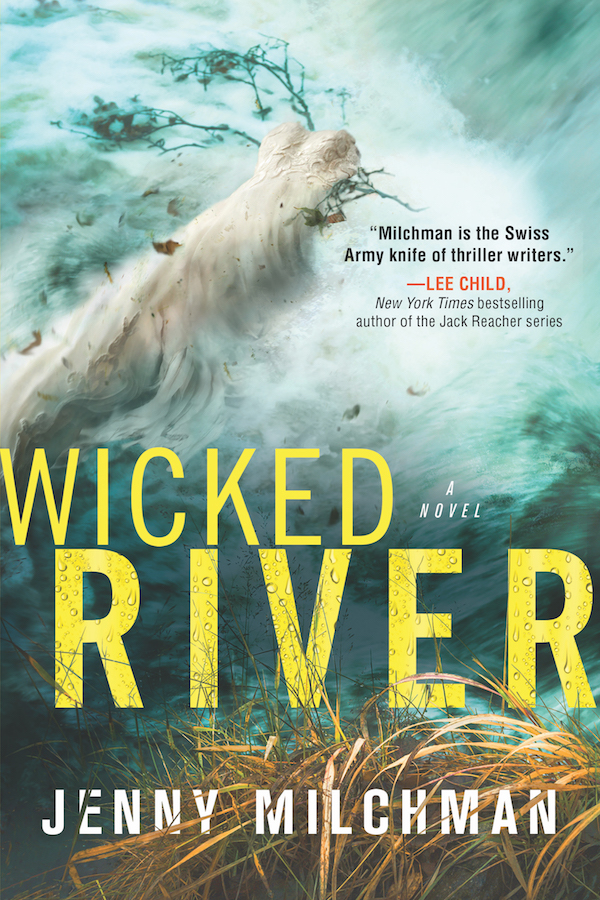 Sponsored By Wicked River by Jenny Milchman
Six million acres of Adirondack forest separate Natalie and Doug Larson from civilization. For the newlyweds, an isolated backcountry honeymoon seems ideal…and adventurous. But just as Natalie and Doug begin to explore the dark interiors of their own hearts, as well as the depths of their love for each other, it becomes clear that they are not alone in the woods. As they struggle with the worst the wilderness has to offer, a man watches them, wielding the forest like a weapon. He wants something from them more terrifying than death. And once they are near his domain, he will do everything in his power to make sure they never walk out again.
---
From Book Riot and Around the Internet
Vanessa Diaz makes a case for why you should be reading the Flavia De Luce mystery series.
Not Your Grandmother's Detectives (Or maybe they are, I don't know your Nana.)
5 Page-Turning Mysteries Starring Indian Detectives
Agatha Christie: world's first historical whodunnit was inspired by 4,000 year-old letters
Giveaways
Book Riot is giving away $500 to the bookstore of your choice! Oh, the books you can buy!
And you can still enter to win 5 Megan Abbott books! Here's my "I Just Read Every Megan Abbott Novel (And You Should, Too)" post in case you wanted to know why Abbott's work is amazing.
Watch that, Read This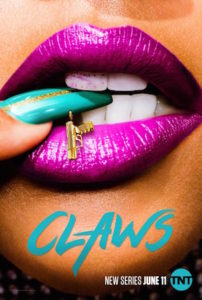 Claws season 1 (10 episodes) is now streaming on Hulu, and if you like crime novels/shows it's a must-watch. Set in Florida, you have a group of women working in a nail salon who are all struggling in life in a different way and involved in some way in criminal activity while friends. The acting is excellent, the story is great, the characters are amazing. It's smart, dramatic, funny, and thrilling. 100% recommend watching before season 2 starts June 10th on TNT.
And a great series to read if you want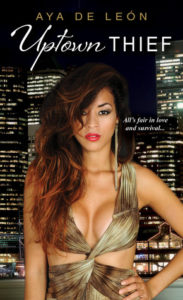 more fantastic women, friendships, and criminals is Aya de León's Justice Hustler series. It starts with Uptown Thief and follows a group of women running a women's clinic in New York who fund said clinic by robbing rich men who are not good people–it's as awesome as it sounds. The sequel, The Boss, changes main character but keeps the series focused on heists and awesome women fighting for women's rights.
True Crime
The Staircase Will Be Your Next True Crime Obsession
Oxygen has 3 new shows for true crime fans.
Toronto Is Hosting A Huge True Crime Film Festival This Summer
Kindle Deals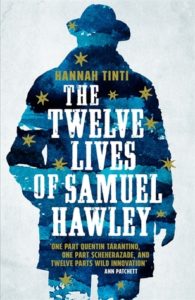 The Twelve Lives of Samuel Hawley by Hannah Tinti is $1.99 (Literary mystery high on my TBR–All The Books review)
Hollywood Homicide by Kellye Garrette is $5.99 (Funny amateur sleuth trying to solve a hit and run for the reward money– Full review)
My Week In Reading Was Fantastic!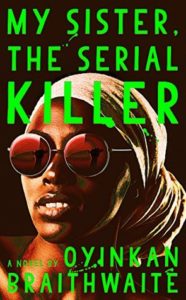 I have been DYING to read My Sister, the Serial Killer by Oyinkan Braithwaite since I heard about the book sale and it was not only as good as I wanted it to be but BETTER. (Nov 13, Doubleday Books) (TW domestic/child abuse/ rape)
(TW rape/ suicide/ cutting) Amber Tamblyn's Any Man novel uses poetry and prose to highlight male victim's of a female serial rapist as they struggle to deal with the attack and the way our society treats rape victims. Pretty powerful read with plenty to think about.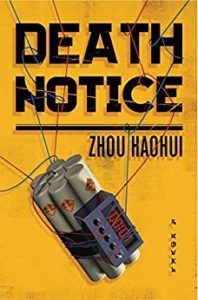 Death Notice by Zhou Haohui, Zac Haluza (Translator) was a great read about a vigilante playing a cat-and-mouse game with the police as they try and save his victims who he believes need to pay for their sins. (TW suicide/ rape)
I listened to the audiobook of The Good Son by You-jeong Jeong which is a whydunnit psychological suspense that slowly reveals the characters life as flashbacks build after he wakes up covered in blood… (TW stalking/ suicide)
If you're looking for a new cozy mystery series I enjoyed Abby L. Vandiver 's Secrets, Lies, & Crawfish Pies. Starring a New York medical examiner who moves back to her small Texas town and ends up solving the case of the murdered man in her aunt's funeral home. (The pre-order kindle price is $2.99!)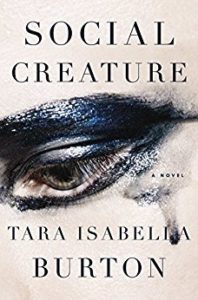 And great reads I think will be big books this summer Social Creature by Tara Isabella Burton (perfect for fans of Green Girl + Paulina & Fran + Gillian Flynn/Megan Abbott) (TW suicide/ rape) and The Cheerleaders by Kara Thomas about a girl who investigates 3 separate incidents that killed cheerleaders, one being her sister. (TW suicide/ statutory rape/ sex offender)
Browse all the books recommended in Unusual Suspects previous newsletters on this shelf. And here's an Unusual Suspects Pinterest board.
Until next time, keep investigating! And in the meantime come talk books with me on Twitter, Instagram, and Litsy–you can find me under Jamie Canaves.
If a mystery fan forwarded this newsletter to you and you'd like your very own you can sign up here.