Turns out, there are a lot of great books coming out in May! Because of that, this week's newsletter is going to be another one focused heavily on new books – six new titles coming out this month, and a few pieces of news about books you can look for in the future!
---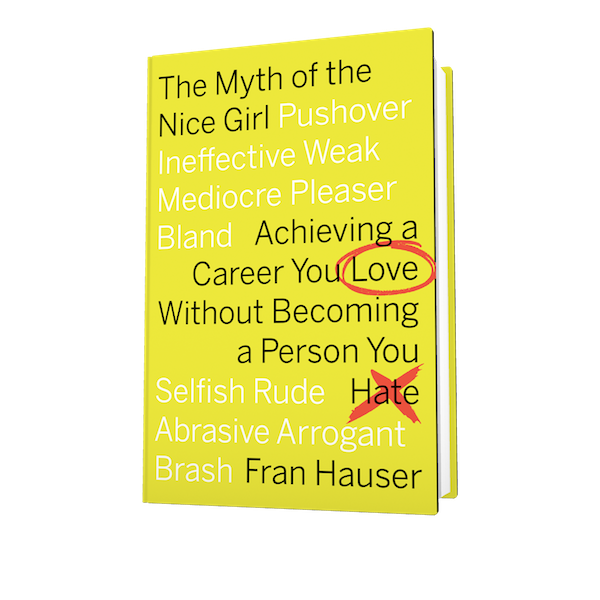 Sponsored by The Myth of the Nice Girl by Fran Hauser
Leading executive and investor Fran Hauser offers practical advice to young women in business. She dispels harmful assumptions about being "nice," proving that kindness is not a weakness. Instead, it can create powerful advantages that will lead to success in one's career and beyond.
---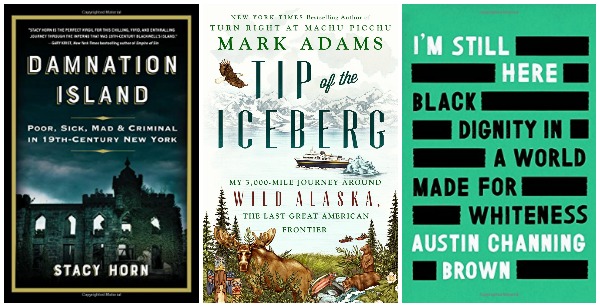 New Books
Tip of the Iceberg by Mark Adams – I love a good modern adventure story. In this book, Mark Adams sets out to trace an 1899 summer voyage in the wilds of Alaska that was organized by a railroad magnate. Edward Harriman's journey was on a steamship he converted into a "floating university" for his distinguished. Adams' journey is on Alaska's contemporary public ferry system. It sounds… kind of hilarious.
Damnation Island by Stacy Horn – In the 19th Century, Blackwell's Island (now Roosevelt Island) in New York City was home to a lunatic asylum, two prisons, a home for the poor, and multiple hospitals. This two-mile island was supposed to be an example of modern incarceration techniques… except it wasn't. This book is a historical look at the island and everything that went wrong about it.
I'm Still Here by Austin Channing Brown – This memoir is about "growing up Black, Christian, and female in middle-class white America" and explores how to practice genuine diversity and inclusion in our institutions and communities. I think a book that looks at the intersections of race and religion is worth picking up right now.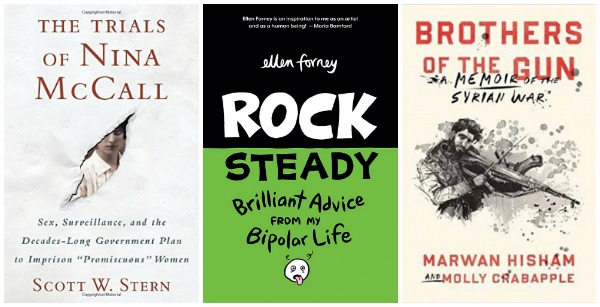 Brothers of the Gun by Marwan Hisham and Molly Crabapple – This book is a contemporary memoir about coming of age during the war in Syria, and the ways that this conflict shaped the lives of three young men who first participated together as student protesters. Hisham became a journalist, tweeting news from a war-torn city before joining the wave of refugees fleeing the conflict. The book includes ink illustrations, which I think will be a wonderful addition to an already powerful story.
The Trials of Nina McCall by Scott Stern – In 1918, 18-year-old Nina McCall was coerced into committing herself to a detention hospital after being diagnosed with a sexually transmitted infection. Turns out, this was part of a larger policy in the United States from the 1910s to 1950s to target, jail, and "treat" women who were suspected prostitutes, had STIs, or were just promiscuous. The summary of this one has me all riled up already!
Rock Steady by Ellen Forney – Ellen Forney is back, with a new graphic memoir about her life as an artist with bipolar disorder. This book is a sequel/companion to her 2012 book, Marbles, and looks outward more offering advice and help for people who are struggling with similar issues or disorders. I think this seems like a great resource to pick up!
New Book News
Abbi Jacobson of Broad City will be releasing a book of essays this fall. I Regret This is scheduled for publication at the end of October.
Last week I included Not That Bad, a collection of essays on rape culture edited by Roxane Gay, in my new books section. I forgot to link to this interesting article from Entertainment Weekly about the "process and pressure" of putting together the anthology.
Two student survivors of the school shooting in Parkland, Florida, have sold a book to Random House. Seventeen-year-old David Hogg and his 14-year-old sister, Lauren, are the authors of #NeverAgain: A New Generation Draws the Line, which will come out in June. That's a fast turn around for a book, but I'm intrigued.
Until next week, find me on Twitter @kimthedork, and co-hosting the For Real podcast here at Book Riot. Happy reading!