Hello mystery fans! We have made it to the weekend and if you don't work weekends I hope you have nice plans. I am hoping for one day–just one–of no rain so I can finally dip a toe in the pool while playing the don't-drop-the-book-in-the-water game.
---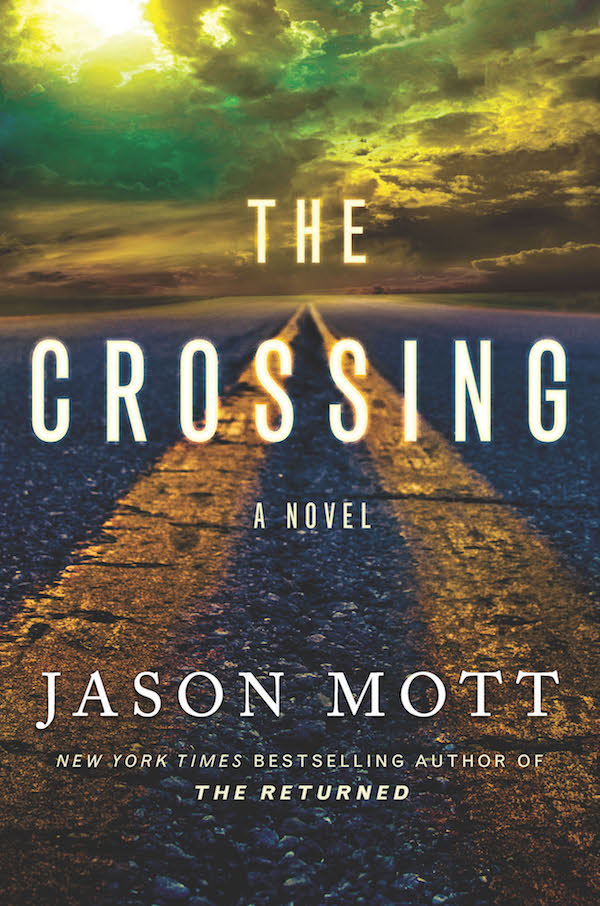 Sponsored by The Crossing by Jason Mott, new from Park Row Books.
Twins Virginia and Tommy Matthews have been on their own since they were orphaned at the age of five. Twelve years later, the world begins to collapse around them as a deadly contagion steadily wipes out entire populations and a devastating world war rages on. To avoid the draft, they set out in search of a new beginning. Armed with only a pistol and their fierce will to survive, the twins must navigate the dangers and wonders of this changed world as they try to outrun the demons of their past.
---
From Book Riot and the Internet
Samantha Irby's By The Book is probably my favorite one so far. She talks about thrillers and is smart and hilarious (as always): "I was rooting for her to die the entire time."
In ringing all my bells: On the Annotated podcast Jeff and Rebecca look into the real life eleven day disappearance of Agatha Christie in 1926. And for all the wins the episode is titled The Original Gone Girl. <– (still laughing)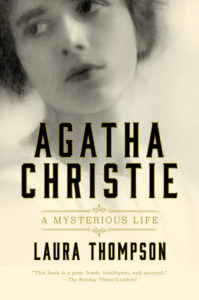 Now if you want to fall down a Christie disappearance rabbit hole: Drunk History did a Drunk Mystery episode where they also looked into Agatha Christie's disappearance. AND of course there is the recent biography Agatha Christie: A Mysterious Life by Laura Thompson.
25 Short Thrillers and Mysteries You Can't Even Pretend You Don't Have Time to Read
In this episode of Get Booked Amanda and Jenn answer listeners questions with book recs (like they always do) and there are quite a few mystery/thrillers. AND Rincey and Katie talk fun mysteries, recent news/releases, and what they're reading on Read or Dead.
AWESOME GIVEAWAYS: You can win 1 of 10 copies of The Fact of a Body! (Fantastic true crime memoir–all the trigger warnings– review here) AND you can win FIVE Megan Abbott novels–and you want to because she's fantastic!
Adaptations and News
Sharp Objects (Gillian Flynn adaptation starring Amy Adams) has an official HBO premier date: July 8th, 9 p.m.
There's an update to Sisters in Crime's Eleanor Taylor Bland Award: "They have opened the award up to writers of color who have either self-published or traditionally published one or two books." More info here.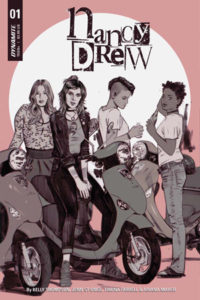 New Nancy Drew coming our way and it's feminist, has multiple characters of color, and gay characters–including George. Nancy Drew #1 will be out in June and is created by Kelly Thompson and Jenn St-Onge–and of course it's already on my pull list. (If you've never dived into reading comics because you don't even know where to begin with buying them here's a great guide.)
Elementary has been renewed for a 7th season and I am so glad it didn't end up in the network's graveyard–which is super full this year! (If you're a fan of procedurals I can't recommend this one enough! New episodes are currently playing on CBS and you can binge the previous 5 seasons on Hulu.)
Dan Chaon's Ill Will (Lit mystery– review) and Samantha Schweblin's Fever Dream (Psychological suspense– review) are both nominees for The 2017 Shirley Jackson Awards.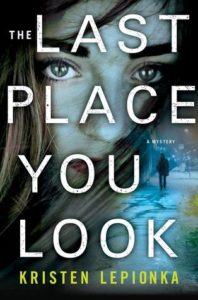 And Bouchercon announced the nominees for the Anthony Awards and there are tons of great books on this list: The Last Place You Look (Review); Bluebird, Bluebird (Review); She Rides Shotgun (Review); The Dry (Review)–speaking of The Dry, it also won best crime and thriller for the British Book Awards.
In USA Network's The Sinner season 2 news: Carrie Coon has been cast to play Vera a mysterious woman. The first season was an eight episode adaptation of Petra Hammesfahr's novel and the network decided to continue with new material so it will now work as an anthology. I loved Coon in FX's Fargo season 3 so this just became a must-watch for me.
True Crime
(From late last year) How One Woman's Digital Life Was Weaponized Against Her: "But the most frustrating thing was how hard it all was to explain or prove. Courtney was beginning to feel trapped in a world of anonymous abuse. She didn't know if she would be able to convince anyone that what she believed to be happening was real." This story is terrifying, has ridiculous amounts of gaslighting, and had it been a novel readers would have abandoned it for being too much.
See a clip from What Haunts Us, a true crime documentary (on Starz and currently in limited theatrical release) that investigates a high school senior class that had multiple graduates commit suicide.
Kindle Deals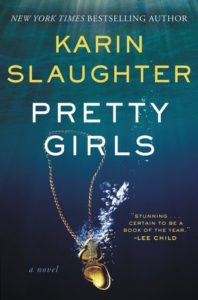 Karin Slaughter's Pretty Girls is $2.99
Ben H. Winter's The Last Policeman Trilogy (dystopian mystery) is $5.97 for ALL three books–OR $1.99 each: The Last Policeman; Countdown City; World of Trouble.
Some of The Galleys I Got My Hands on This Week:
Amber Tamblyn's Any Man which is about a woman who preys on men and is written in a blend of prose and poetry.
Kate Morton has an upcoming historical fiction mystery (The Clockmaker's Daughter) and I remember enjoying a few of her previous books for the atmosphere and mysteries so looking forward to this.
Kara Thomas' The Cheerleaders sounds like it can be the awesome summer thriller.
Cult X by Fuminori Nakamura, Kalau Almony (Translator) because I never say not to a Japanese crime novel.
Browse all the books recommended in Unusual Suspects previous newsletters on this shelf. And here's an Unusual Suspects Pinterest board.
Until next time, keep investigating! And in the meantime come talk books with me on Twitter, Instagram, and Litsy–you can find me under Jamie Canaves.
If a mystery fan forwarded this newsletter to you and you'd like your very own you can sign up here.