Hey there audiobook fans,
The other day, I received an email from MacMillan letting me know that they were "digging through our archives we came across a familiar name listed among our narrators – CHADWICK BOSEMAN!"
For the uninitiated, Chadwick Boseman plays the Black Panther character in the Marvel films. Before he was delighting fans on the big screen, however, he narrated the audiobook version of Upstate by Kalisha Buckhanon.
---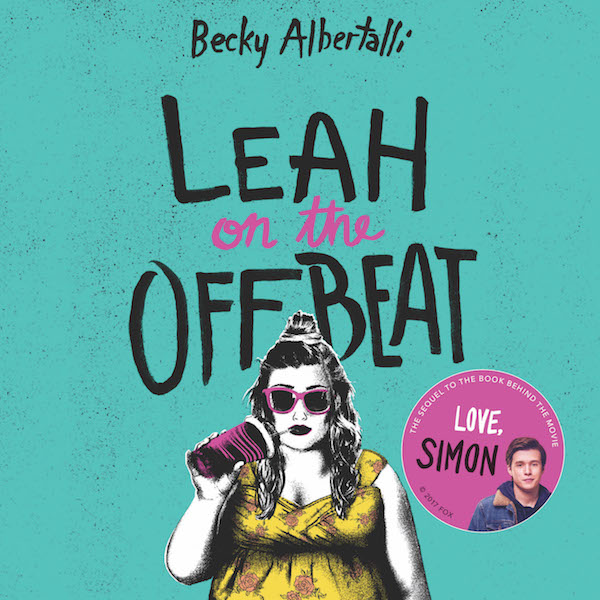 Sponsored by LEAH ON THE OFFBEAT by Becky Albertalli
In this #1 New York Times bestselling sequel to the acclaimed Simon vs. the Homo Sapiens Agenda, we follow Simon's BFF Leah as she grapples with changing friendships, first love, and senior year angst.
---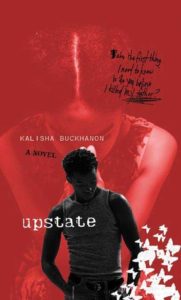 From the publisher, Upstate takes place in New York during the '90s and is a series of letters between teenagers Antonio (Chadwick Boseman) and Natasha (Heather Simms) who are in love and filled with big plans. In the first letter we find out that Antonio is accused of a horrific crime and is sent to jail. As the audiobook progresses we get snippets of some of their heartbreaking struggles in their childhoods, hear the love and support they have for each other, and can hear Antonio's case unfold." Listen to a sample of the audiobook here. https://soundcloud.com/macaudio-2/upstate-by-kalisha-buckhanon-audiobook-excerpt
So that's pretty cool, and got me thinking about famous audiobook narrators. I've talked a lot about actors who narrate their own memoirs or novels, but for this list, I thought I'd try for actors narrating books you might not expect. What do I mean by that? No actors narrating their own books and no actors narrating books they've starred in the movie adaptation of (looking at you, Anne Hathaway/Princess Diaries). And with one or two exceptions, I tried to pick audiobooks I haven't talked about before (for example, by now most of you are aware that Claire Danes narrates The Handmaid's Tale because I've mentioned it in this newsletter no less than 109,278 times).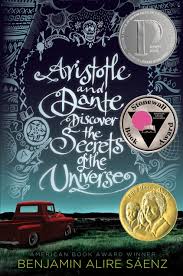 Aristotle and Dante Discover the Secrets of the Universe by Alire Saenz; narrated by Lin-Manuel Miranda
Alright, I thought I would get the one that most people might know already out of the way first. It is actually physically impossible for me to not include this audiobook because it's one of the best books ever narrated by my (imaginary) boyfriend. So many things I love all in one audiobook! If you're not familiar with Aristotle and Dante, it's a YA novel (but one of the YA novels where adults really should give it a chance because it's perfect and sweet and heartbreaking). When two teenage boys meet at the pool one summer "they seem to have nothing in common. But as the loners start spending time together, they discover that they share a special friendship—the kind that changes lives and lasts a lifetime. And it is through this friendship that Ari and Dante will learn the most important truths about themselves and the kind of people they want to be."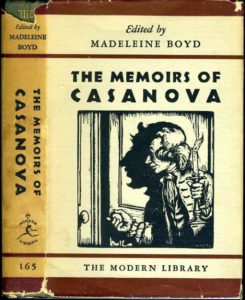 Casanova by Giacomo Casanova and Benedict Cumberbatch
I don't really know anything about Casanova except for the way his name is used in popular culture, so I don't know why I found it so hilarious he has a memoir (or a collection of writing or whatever it is) and that Benedict Cumberbatch narrates said memoir, but I do. That said, there's no doubt that Cumberbatch could narrate just about anything and we would all listen with rapt attention. So if he's reading the words of the OG Casanova (who apparently took seventeen years to write his memoir)? Yeah, I'm here for that.
SPEAKING OF DUDES WITH GREAT ACCENTS: How did I not know that Alan Cumming narrates Scott Westerfield's Leviathan? Definitely adding this to my list. Here's what Cumming himself says about the novel, "It's a really fascinating revision of the origins of the first world war, and the opposing sides' war machines – which they either oil, or feed!".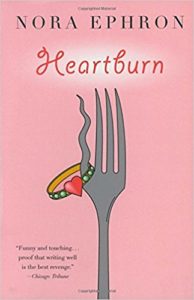 Meryl Streep reads Nora Ephron! Two brilliant, talented powerhouse women come together in creative excellence with the audiobook of Ephron's novel Heartburn. "Seven months into her pregnancy, Rachel Samstat discovers that her husband, Mark, is in love with another woman. The fact that the other woman has "a neck as long as an arm and a nose as long as a thumb and you should see her legs" is no consolation. Food sometimes is, though, since Rachel writes cookbooks for a living. And in between trying to win Mark back and loudly wishing him dead, Ephron's irrepressible heroine offers some of her favorite recipes." You can kinda see how Streep's voice acting talent would be perfect for this, right? (Also the other night I was watching Jeopardy, as I do every night because I love it so much, and Alex Trebek claimed that Nora Ephron is one of his favorite authors. I'm not 100% sure I believe that, but I would like to).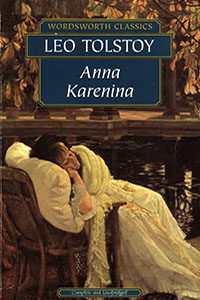 In the mood for one of the Classics? If there's any way you're going to get through Leo Tolstoy's 864-page Anna Karenina, you can't go wrong bringing actress Maggie Gyllenhaal along for the ride. Fortunately, she narrates the hefty novel about a woman's loveless marriage and tragic extra-marital affair.
This is what Gyllenhaal had to say about the novel and her experience narrating the audiobook: Anna Karenina is one of my favorite books. But when I agreed to read it for Audible, I had no idea how much work it would be, how intense it would be, and how deeply I would fall in love with it. There were places where I thought 'if I don't give Alexey Alexandrovitch the respect that he deserves in my reading of this scene, a critical part of the book will be ruined. If I don't give EVERYONE the utmost respect and understanding, I'm not doing justice to this brilliantly compassionate book.' But at the same time, I also wanted to have a light touch in the way I played the different characters, so that the magnificence of the novel could shine through. I feel like performing this novel is one of the major accomplishments of my work life – it was so challenging and so deep, a real pleasure."
I came across a great list of famous narrators on the website i09. I stole two of their descriptions for the newsletter, but it's definitely worth checking out the whole list here.
To Kill a Mockingbird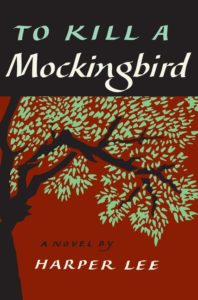 by Harper Lee; narrated by Sissy Spacek
"If you're looking to reconnect with the memory of  [To Kill a Mockingbird], listening to Spacek's soft, slightly fragile voice narrating it is the perfect way to do it. Spacek's voice is plain, self-assured, and calm, and, unlike the voices of many narrators, manages a southern accent without sounding forced or ridiculous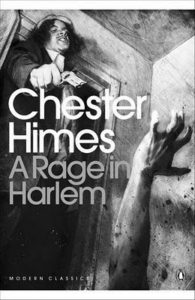 A Rage in Harlem by Chester Himes; narrated by Samuel L. Jackson
"Chester Himes is not as well known as Raymond Chandler, but should be. He was an award-winning hardboiled detective writer who had a style and a sense of humor—although not a comforting sense of humor. A Rage in Harlem is the first in a series of nine books that explore the methods of Harlem detectives Coffin Ed Johnson and Gravedigger Jones. Samuel L. Jackson has one of the most recognizable voices in the English-speaking world, and he's become America's Cool Dad, so hearing him read this story of doomed love, betrayal, con-artistry, and murder is bizarrely comforting. (If that's not your style, he's also the voice of God in The Bible Experience: New Testament.)"
Alright, audiophiles, what are your famous-person-narrated audiobooks? Or do you think that concept is overrated? Let me know at katie@riotnewmedia.com or on twitter at msmacb.
Until next week,
~Katie