Put on your dancing shoes, it's time to do the New Books Boogie! (Hahaha, I did not go to sleep last night, can you tell?) The most important part of that last sentence: BOOKS. First on my list to buy today is The Favorite Sister by Jessica Knoll. I loved her last book and can't wait to read this one! I have a few awesome books for you below and you can hear about several more great titles on this week's episode of the All the Books! Jenn and I talked about a few amazing books we loved, including Jonny Appleseed, Tin Man, So Lucky, and more.
---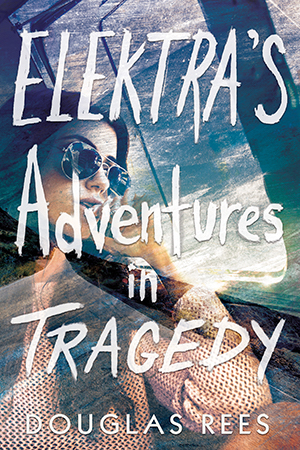 Sponsored by Running Press Kids and ELEKTRA'S ADVENTURES IN TRAGEDY by Douglas Rees
Sixteen-year-old Elektra has been uprooted from her Mississippi home so her mother can have a new start in California. They leave behind Elektra's father–a professor and expert on Greek mythology. Their journey ends in Guadalupe Slough, a community of old Chicano families and oddball drifters, where their new "houseboat" is just an ancient trailer parked on a barge. What would Odysseus do? Elektra asks herself. She is determined to get back to Mississippi at all costs, but learns that things are not always what they seem, and home is wherever you decide to make it.
---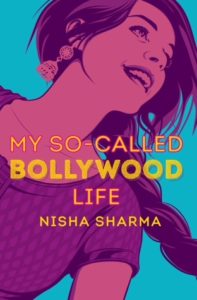 My So-Called Bollywood Life by Nisha Sharma
A pandit predicted that Winnie Mehta would meet her soulmate before she turned eighteen and she thinks that prediction came true in the form of Raj, her perfect boyfriend for the past three years. But when Winnie catches Raj cheating on her at film camp, she begins to wonder if she is getting the Bollywood love story of her dreams. It will take the help of a fellow film geek and a Bollywood star to make Winnie realize that her destiny is her own to decide.
Backlist bump: When Dimple Met Rishi by Sandhya Menon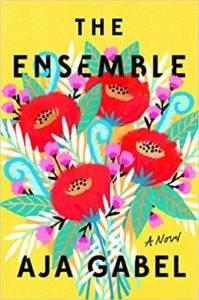 The Ensemble by Aja Gabel
A wonderful debut about four talented people, drawn together by their love of music, who are trying to survive in the competitive, cutthroat world of musicians, and how their reliance on one another both helps and hurts them.
Backlist bump: Mozart in the Jungle: Sex, Drugs, and Classical Music by Blair Tindall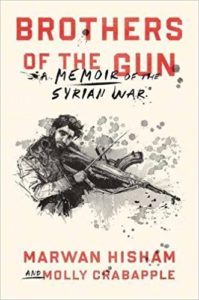 Brothers of the Gun: A Memoir of the Syrian War by Marwan Hisham and Molly Crabapple
Hisham's firsthand account of his life during the Syrian War, starting as a young protester with his friends and up to his time now as a journalist in Turkish exile. Teamed with Crabapple's visceral drawings, Brothers of the Gun paints a powerful portrait of the century's bloodiest conflict.
Backlist bump: Safe Area Gorazde: The War In Eastern Bosnia 1992-1995 by Joe Sacco
That's it for me today – time to get back to reading! If you want to learn more about books new and old (and see lots of pictures of my cats, Millay and Steinbeck), or tell me about books you're reading, or books you think I should read (I HEART RECOMMENDATIONS!), you can find me on Twitter at MissLiberty, on Instagram at FranzenComesAlive, or Litsy under 'Liberty'!
Stay rad,
Liberty